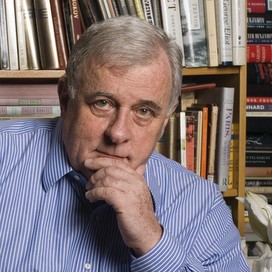 Edmund


White

Novelist and essayist
Edmund White is the author of many novels, including A Boy's Own Story, The Beautiful Room Is Empty, The Farewell Symphony, and Our Young Man. His non-fiction includes City Boy, Inside a Pearl, and other memoirs; The Flâneur, about Paris; and literary biographies and essays. He was named the winner of the 2018 PEN/Saul Bellow Award for Achievement in American Fiction and is the recipient of the honorary National Book Award for 2019.
White lives in New York.
Our Young Man is classic Edmund White, exploring the universal desire to be known, desired, accepted and at what cost.
A.M. Homes
on Our Young Man
A colorfully detailed remembrance...A special invitation to a world gone by.
Booklist
on City Boy