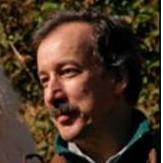 Edward Dolnick is the author of The Clockwork Universe, the true story of a group of strange, tormented geniuses who invented the modern world. It's a meld of history and science, a group portrait of some of the greatest minds who ever lived—Isaac Newton chief among them—wrestling with some of nature's most sweeping mysteries. His previous books include The Forger's Spell, the New York Times bestselling account of the greatest art hoax of the 20th century, and The Rescue Artist, winner of the Edgar Award in 2006 for best non-fiction.
A concise explainer, Dolnick furnishes a fine survey introduction to a fertile field of scientific biography and history.

Booklist on The Clockwork Universe
An engrossing read.

Library Journal on The Clockwork Universe