Cruel Crossing: Escaping Hitler Over the Pyrenees
book
| Non-Fiction
| 2013
UK & Comm →
Transworld Publishers
(Ed. Susanna Wadeson)
The secret history of the WW2 escape route through the Pyrenees from France to Spain: personal stories of endurance, betrayal and remarkable bravery.

- Midnight scrambles across rooftops to flee the Gestapo
- Bayonets jabbed into haystacks and suspicious ticket inspectors
- Nazi collaboration and Resistance betrayals
- Gadgetry, burning Lancasters and evil SS officers
- Doomed love affairs and heroic self-sacrifice

Everything you would expect of a tale of wartime escape and evasion is here in this collection of stories and reminiscence from the Chemin de Libertie: the perilous climb through the Pyrenees used by men, women and children escaping Occupied France to Spain. Edward undertook the walk to experience some of the hardships of the wartime refugees, finding himself with fellow pilgrims each with their own personal reasons for commemorating an extraordinary aspect of WW2. The walk, interviews with the few remaining survivors, and previously unseen primary source material combine into a hugely accessible, poignant and inspiring history.
Rights
Audio Rights
Available
The audio rights are handled by Alice Lutyens.
Katie McGowan manages the translation rights for Cruel Crossing: Escaping Hitler Over the Pyrenees
Film Rights
Available
Contact Jessica Cooper for more information
Translation Rights Sold
French
World
Ixelles Publishing
Media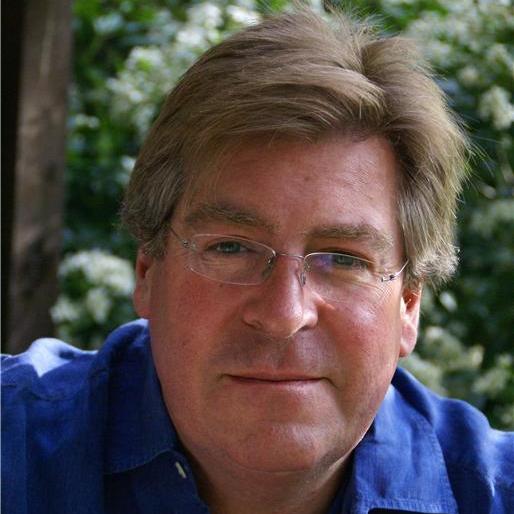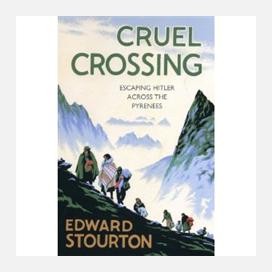 Reviews
A wonderful account, which captures the now-aged memories of brave and resourceful Brits as they escaped from Nazi brutality and occasional French perfidy. These are gripping stories that make you ask "what would I have done" if faced with an escapee needing help? Many of those who did help were women who took huge risks and often paid the price.
The Times
I found it by turns heart-breaking and breath-taking, and vivid tribute both to all those who escaped from France into Spain as well as those who helped them. A thoroughly moving and very readable book. I've missed Ed Stourton's voice ever since he left the Today programme; it was lovely to hear it once again through his writing.
Simon Mawer
Author of The Glass Room
Cruel Crossing is an accomplished account of an overlooked part of the Second World War. Using wide-ranging research and an impressive number of eye-witness accounts, Stourton tells the story of the escape lines across the Pyrenees, and of the wartime history of southwest France in all its muddied complexity. The gripping escape stories he narrates are sometimes harrowing, often moving, and above all, full of variety and surprises. There is suffering, extraordinary bravery, friendship and even humour; but there is also treachery, betrayal and villainy. A fitting memorial to how war brings out the best and worst in people
Matthew Parker, author of The Battle of Britain
Edward Stourton's portrayal of the escape lines across the Pyrenees - the courage and endurance of those involved and above all, the heroism in one man (or woman) risking their life for another - is rich in detail and a remarkable testimony to the resilience of the human spirit. A compelling read
James Holland
Escaping the Nazis across the Pyrenean mountain trails became one of the most extraordinary acts of spontaneous resistance of World War Two. In Cruel Crossings, Ed Stourton straps on his backpack and takes to the escape lines himself, reflecting as he trecks, on the courage and self-sacrifice of the escapers and evaders who went before him - many of them young women, whose remarkable stories are told here often for the first time. Stourton has produced both a compelling history and a unique mountain guide, telling his story with his familiar humour and journalistic verve
Sarah Helm, author of A Life in Secrets