'Nice? It's the only thing,' said the Water Rat solemnly, as he leant forward for his stroke. 'Believe me, my young friend, there is nothing - absolutely nothing - half so much worth doing as simply messing about in boats.' When the Mole, bored of spring cleaning, leaves his tidy burrow behind, he finds that the River Bank is full of friends -brave and lively Ratty; kind, sleepy Badger; and the irresponsible Mr. Toad, famous for his wealth and his car smashes. But beyond the River Bank lies the Wild Wood, full of sinister weasels and stoats.

When the Wild Wooders venture out and capture Toad Hall, the friends must band together to save it.
Rights
Kate Cooper manages the translation rights for The Wind In The Willows
Media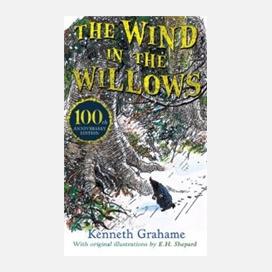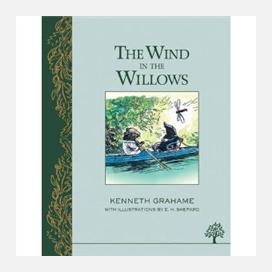 Reviews
Call me old-fashioned, but...I would go for the less lavish but beautifully bound Egmont Heritage edition, which goes back to the 1931 EH Shepard line drawings and whose style we know and love from Winnie the Pooh.
The Glasgow Herald