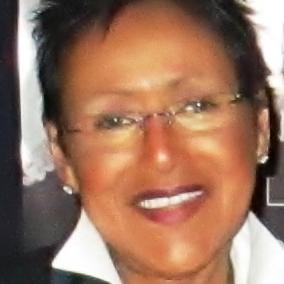 Elaine Brown is a former leader of the Black Panther Party and author of A Taste of Power and The Condemnation of Little B. She is CEO of the non-profit organization Oakland & the World Enterprises.
Elaine grew up in North Philadelphia, is a "Distinguished Graduate" of the Philadelphia High School for Girls, and attended Temple University, UCLA, Mills College and Southwestern University School of Law. She has lectured at colleges and universities throughout the world, and her papers have been acquired by Emory University.
Elaine has a daughter and currently lives in California.