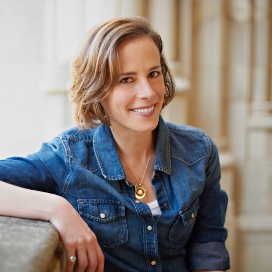 Emily Jeanne Miller lives and writes in Washington, DC. She studied Religion at Princeton University, and holds an MS in Environmental Studies from the University of Montana and an MFA from the University of Florida.

Her short stories have appeared in The Portland Review and the North American Review.

Her first novel, Brand New Human Being, will be published by Houghton Mifflin Harcourt in March 2012.
A fast-paced, first-rate book by an immensely talented new writer.
Curtis Sittenfeld, author of The American Wife
on Brand New Human Being