book
| Fiction
| 2014
UK & Comm →
Viking
(Ed. Venetia Butterfield)
US →
HarperCollins
(Ed. Claire Wachtel)
Canada →
Knopf
(Ed. Louise Dennys)
Winner: Costa First Novel Award
Winner: Betty Trask Award 2015
Shortlisted for the Desmond Elliott Prize and Authors Club Best First Novel Award
A Sunday Times bestseller
Elizabeth is Missing will stir and shake you.' Emma Donoghue, author of Room.
'Elizabeth is missing' reads the note in Maud's pocket in her own handwriting, and the one on the wall.
Maud's been getting forgetful. She keeps buying peach slices when she has a cupboard full, forgets to drink the cups of tea she's made and writes notes to remind herself of things. But Maud is determined to discover what has happened to her friend, Elizabeth, and what it has to do with the unsolved disappearance of her sister Sukey, years back, just after the war.
A fast-paced mystery, an unforgettable voice: you will laugh and cry but you'll never forget Maud.

Rights
Claire Nozieres manages the translation rights for Elizabeth is Missing
Translation Rights Sold
Chinese Complex
Taiwan
Emily Books
Chinese Simple
Mainland China
Beijing Alpha Books
Croatian
World
Mozaik Knjiga
Czech
World
Euromedia Group
Danish
World
People's Press
Dutch
World
Uitgeverij de Boekerij
French
World
Editions Sonatine
German
World
Bastei Lübbe Verlag
Greek
World
Minoas Publications
Hebrew
World
Sendik Books
Hungarian
World
Alexandra Publishing
Korean
World
Mirae N Co.,Ltd.
Latvian
World
Janis Roze Publishers
Lithuanian
World
Jotema UAB
Macedonian
World
Toper Publishing House
Norwegian
World
Cappelen Damm
Polish
World
Media Rodzina Inc
Portuguese
Brazil
Distribuidora Record
Portuguese
Portugal
Marcador
Russian
World
Eksmo Publishers
Spanish
World
Duomo Ediciones
Turkish
World
Epsilon Yayincilik
Vietnamese
World
Nha Nam Publishing & Communications
Media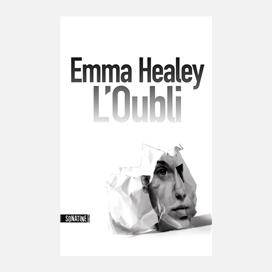 Reviews
A page-turner of a detective story. If I had to describe it in one word, it would be beautiful. It is a gripping thriller, but it's also about life and love... This is an extraordinary tale of believable, ordinary tragedy. Definitely one for the shortlists and the book clubs.
Independent
'[A] cracking debut . . . Memento written by Alan Bennett'
Telegraph
So Elizabeth Is Missing by Emma Healey is very good indeed. Thriller, as seen through the eyes of a woman with dementia.
Jojo Moyes
[A] spellbinding first novel
New York Times
Brilliant . . . an unforgettable novel.
Sunday Express
A painfully sad but brilliant debut.
Sunday Mirror
Arresting . . . chilling . . . touching.
Metro
Deeply charming mystery yarn . . . add it to your summer reading list.
Sunday Times Style
'Going Up' Radar
Normally a well-observed, literary novel that accurately shows us ourselves by deepening our knowledge of what it is to be human cannot manage, as well, to be both a comedy and a thriller. Elizabeth is Missing, however, encompasses these genres and deserves prizes in all categories . . . If I had to describe it in one word, it would be beautiful. It is a gripping thriller, but it's also about life and love . . . This is an extraordinary tale of believable, ordinary tragedy. Definitely one for the shortlists and the book clubs.
Philippa Perry
The Independent
A tender but not sentimental book — charming but never cloying. And in Maud, Healey has found a fascinating voice: a heroine suffering from memory loss who is herself hard to forget.
Evening Standard
Bold, touching and hugely memorable
Sunday Times
Full Review
Emma Healey has a gift for the kind of dark comedy that can shine through any predicament . . . This is a commendably well-crafted story, and flowers finally into a moving one.
Guardian
A very good novel and highly impressive for a debut. It's a rare imagining of a character pushing 90 years of age . . . Healey has a wonderful feel for language, and Elizabeth's state of mind allows her to describe mundane details with intricacy and emotional depth
Observer
Healey . . . compassionately draws the landscape of Maud's mind, layering the past over the present, blurring the lines between reality and memory . . . A poignant novel of loss.
Kirkus Review
Full Review
ELIZABETH IS MISSING will stir and shake you: an investigation into a seventy-year-old crime, through the eyes of the most likeably unreliable of narrators. But the real mystery at its compassionate core is the fragmentation of the human mind.
Emma Donoghue
I loved Elizabeth Is Missing. In this charmingly clever debut, Emma Healey delivers an empathetic twist on a classic detective tale. Her carefully observed sleuth, Maud, must outwit the trickiest and most elusive of all foes: Her own mind.
Claire Cameron
author of The Bear
A remarkably insightful and gripping debut novel. With consummate skill, Emma Healey portrays Maud as an aging grandmother and as a teenager during the war years in Britain. The parallel stories about a missing friend and missing sister are equally convincing, flawlessly interwoven, and beautifully written with tenderness, truth and wisdom. The urgency of finding and putting together the pieces of life's puzzles, whether their loss is due to fractured memory or adult secrets, is a universal dilemma, and it kept me riveted. I couldn't put the book down until I read the last sentence, and I wondered how a writer still in her twenties could accomplish this feat of storytelling about the intensity of family ties and the deathless power of its love. I can't wait to see what she does next.
Lilian Nattel
author of Web of Angels
Part mystery, part meditation on memory, part Dickensian revelation of how apparent charity may hurt its recipients, this is altogether brilliant.
Booklist
Full Review
Elizabeth Is Missing is every bit as compelling as the frenzied hype suggests . . . The novel is both a gripping detective yarn and a haunting depiction of mental illness, but also more poignant and blackly comic than you might expect from that description . . . Perhaps Healey's greatest achievement is the flawless voice she creates for Maud.
Observer
2014 Preview
[A] dark and riveting psychological thriller
Stylist
Best Books of 2014
Full Review
This novel genuinely is one of those semi-mythical beasts, the book you cannot put down.
Jonathan Coe
A thrillingly assured, haunting and unsettling novel, I read it at a gulp.
Deborah Moggach