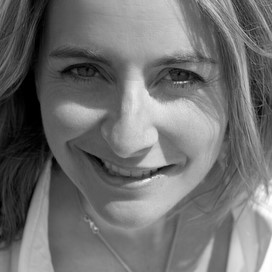 Emma


Kennedy

Actress, novelist and writer for television and radio.
Emma Kennedy is a best -selling author, a TV writer, actress and presenter. She's appeared in numerous TV comedies includingGoodness Gracious Me, The Smoking Room and Miranda. She recently wrote the BBC's TV adaptation The Kennedys, based on her book The Tent, the Bucket and Me.
Emma has also written for award winning CBBC show Strange Hill High, and Dangermouse.
She won Celebrity Masterchef in 2012 and is a Guinness World Record Holder.
Television
Writer
Director
Jack Jameson / Matt Rene
Director
Christine Gernon
Starring
Katherine Parkinson
Comedy drama inspired by Emma Kennedy's best-selling memoir, The Tent, The Bucket and Me. The series focuses on the Kennedy family, living on a Stevenage housing estate during the 1970s.
Rev Carrie
Director
Dermot Boyd and Ian Barnes
Jinsy Player
Welded Tandom Picture
for
SKY Atlantic
Nostradamus
Director
Gareth Carrivick
Christine
Director
Richard Holthouse
Various
Director
Christine Gurnon
Heidi
Director
Gareth Carrivick
Lillian
Director
Vito Rocco/Gordon Anderson
Channel 5/Paramount Comedy
Radio
Production Company Radio 4

Director
Paul Schlesinger
Production Company Radio 4

Production Company Radio 4

Production Company Radio 4

Production Company Radio 4

Director
Elizabeth Freestone
Production Company Radio 4

Director
Paul Schlesinger
Production Company Radio 4

Production Company Radio 4

Production Company Celador

Director
Elizabeth Freestone
Production Company Radio 4

Production Company Radio 4

Production Company Radio 4

Production Company Radio 4

Production Company Celador

Production Company Radio 4

Director
Elizabeth Freestone
Production Company Radio 4

Production Company Radio 4

Production Company Radio 4

Director
Elizabeth Freestone
Production Company Radio 4

Production Company Celador

Production Company Radio 4

Iris
Production Company Radio 4

Production Company Radio 4

Various
Director
Elizabeth Freestone
Production Company Radio 4

Production Company BBC Seven

Theatre
Director
Gareth Carrivick
Director
Malachi Bogdanov
Assembly Rooms - Edinburgh
Film
Linda
Notes On A Scandal Productions