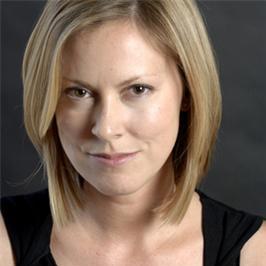 Biography
Emma Young is an award-winning health and science journalist and author. Now freelance, she has previously worked on the Guardian, the Sydney Morning Herald and New Scientist, for which she was a senior online reporter in London and Australasian Editor in Sydney.

Emma is the author of three non-fiction books: Why It's Good For You, a collection of columns written for the Health supplement of the Sydney Morning Herald, and two health books for children. As EL Young, she is also the author of the critically-acclaimed Storm series of science-based adventure novels for children.

Her awards include Australian Health Journalist of the Year and Writer of the Year at the Australian magazine industry Bell Awards. She appeared frequently on Australian radio to discuss new scientific research and promoted Why It's Good For You on national breakfast television.

Emma moved back to the UK in 2011. A contributing editor at Australian science magazine Cosmos (for which she recently wrote a feature that will be included in an anthology, The Best Australian Science Writing 2012), she also writes regularly for New Scientist. She is married with two young children.
Twitter
RT @JuliaChurchill: Writing for children and looking for your break? We've just launched a prize that you may be interested in. https://t.c…

RT @abramskids: Yes, you need a galley of @EmmaELYoung's book in your life. Come get one in Booth #3411. #SheMyselfAndI #alaac17 @PiqueBeyo…

@mpr2020 maybe if I made my kids think they were eating fish finger sandwiches they'd eat salad...