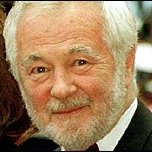 Bryan Forbes CBE had, since the early 1970s, divided his energies between cinema, television, theatre and writing a number of successful novels. His novels included the Alec Hillsden series, A Spy at Twilight, International Velvet and The Memory of All That . He also published two volumes of autobiography, Notes for a Life and A Divided Life.
In 2004, he was awarded a CBE for his services to the arts and he served as president of the National Youth Theatre of Great Britain. He was a regular contributor to The Spectator magazine.

Bryan Forbes died in May 2013.