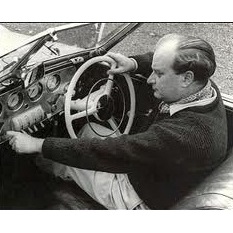 Estate


of James
Leasor

Novelist and non-fiction writer
1923 - 2007

James Leasor was educated at The City of London School and Oriel College, Oxford. During World War II he was commissioned into the Royal Berkshire Regiment and posted to the First Lincolns in Burma and India, where he served for three and a half years. His experiences there stimulated his interest in India and inspired him to write such books as Boarding Party (1978), which was later filmed as The Sea Wolves.

Leasor later worked for the Daily Express, where he wrote The One that Got Away (1956), the story of the sole German POW to escape from Allied hands. As well as non-fiction, Leasor wrote the Dr Jason Love series, the first of which, Passport to Oblivion (1964) was filmed as Where the Spies Are and starred David Niven.

Leasor's most recent work was The Unknown Soldier: The Allies' Greatest Deception in the Days Before D-Day, published in 2004 by Lyons Press.

James Leasor died on 10th September 2007, aged 83.