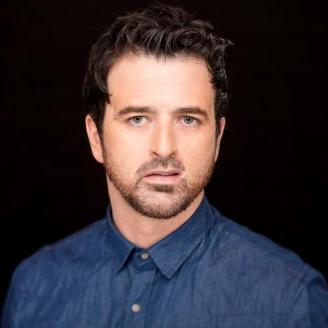 Eugene O'Hare
Writer working across Theatre, Film and Television.
Biography
Eugene is an accomplished Irish actor and writer.
His plays include Hospital Food for National Theatre for the 2015 Connections festival, Sydney and the Old Girl, Only Good People Love Bach and The Weatherman. He has worked with the Abbey Theatre and with Channel 4 Drama as part of the "4Screenwriters" placement, for which he wrote a psychological thriller, Shopping for Boys.

Eugene also writes for radio and has written two short stories for BBC Radio 4. He is currently developing original work for television and film, and his short film The Music Room is set to premiere in 2018.

CV
Film
Writer
Starring
Isaac Heslip
Patrick O'Kane
Aislin McGuckin
BBC / Big Fish / Grey Cat Productions

Radio
Writer
Producer
Gemma McMullan / Michael Shannon
Ms Markey returns home to prepare for the arrival of her first ever paying house-guest. However she soon discovers the true cost of her visitor's stay...

In wintry Newry an elderly man embarks on a new adventure...
Radio short for the New Irish Writing Season 2015.

TV
Writer
Original drama script as part of the 4Screenwriters placement with Channel 4.