The Shadow of the Crescent Moon
book
| Fiction
| 2013
UK & Comm →
Viking
(Ed. Mary Mount)
Winner of the prix de la Romanciere
Set over the course of one morning in a small town in Pakistan's tribal regions, close to the border with Afghanistan, The Shadow of the Crescent Moon is the story of three brothers living through a world on fire. Two women - the beautiful Samarra and the unsettling Mina are at the heart of the novel and through them we see a story of love, of loss, and how the backdrop of continuous war forces the individual to make terrible choices, to choose hope over love, the future over the present.
Devastatingly moving, fast-paced and a deeply resonant novel that goes to the heart of our times, The Shadow of the Crescent Moon is an extraordinary debut work of fiction and marks the beginning of a terrific career for this young novelist.
Rights
Film Rights
Available
Contact Joe Phillips & Jenn Lambert for more information
Translation Rights Sold
French
World
Editions Les Escales
Italian
World
Cavalo de Ferro Editores
Norwegian
World
Gyldendal Norsk Forlag
Media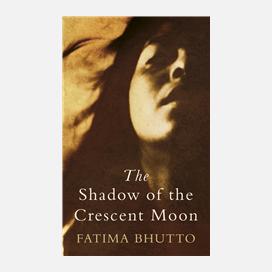 Reviews
To read Fatima Bhutto's thought-provoking debut novel is to understand that, sometimes, the ones who pay the price are those from subsequent generations . . . Bhutto presents a subtle exploration of what constitutes belonging and how it contributes to peace of mind. The melancholy threaded through the prose reveals her deep understanding of loss . . . As well as a window to Pakistan's present-day difficulties, and a critique of the devastation wrought by war and fundamentalism, Bhutto's novel is also an affectionate portrait of her homeland . . . vividly realised.
Telegraph
[A] concise, elegant novel . . . Bhutto is a gifted and compelling writer, economically and poetically summoning up this beautiful mountainous backwater. In her depiction of a family torn apart by the vicissitudes of history, this is a powerful indictment of the continuing oppression of its citizens.
The Mail
There is a sense of urgency to this powerful debut . . . Bhutto artfully blends the personal and political, skilfully describing the agonising choices that such a divided world demands. It is a compelling novel, moving inexorably to a devastating conclusion.
Sunday Express
[An] elegant first novel . . . Bhutto writes of an extraordinary place where beauty lives alongside brutality, with superb poise and a kind of defiant lyricism.
The Times
Full Review
This . . . is not a geopolitical tract but a human story, with love as well as ideology. Bhutto blends the two adroitly and, in one memorable scene where Mina confronts a group of swaggering Taliban with a torrent of rage and grief and pain so raw and unstoppable that it cows them, she writes with great poignancy too . . . She keeps the emotional pitch high.
Financial Times
A first novel of uncommon poise and acuity, The Shadow of the Crescent Moon is set in an old and protracted war for land and dignity. But its swift and suspenseful narrative describes a fiercely contemporary battle in the human heart: between the seductive fantasy of personal freedom and the tenacious claims of family, community and history.
Pankaj Mishra
Bhutto's characters and story are compelling and richly drawn.
Publishers Weekly
This engrossing novel depicts a town consumed by a war it began but can no longer control.
Sam Sacks
Wall Street Journal
It's clear that there is an ambitious literary mind at work in The Shadow of the Crescent Moon. This is no cookie-cutter thriller by a spoiled jet setter. [Bhutto's] talent is evident, even exciting. If she has the requisite single-mindedness, she could well turn out to be one of Nabokov's enchanters.
Lorraine Adams
New York Times Book Review