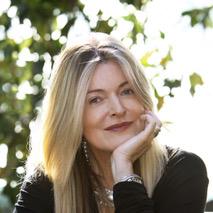 Fiona O'Brien is a best selling author of commercial women's fiction.

After a convent education and a spell at university, she began her career as an advertising copywriter, working in London and Dublin where she was responsible for many award winning press, radio and television commercials.

When she got tired of being confined to one A4 page and three lines of copy, she left advertising to work on her first novel.

Fiona lives in Sandymount, Dublin and is a hopeless animal lover. She loves reading, walking on the beach and people watching.