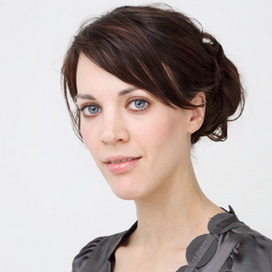 Francesca Beauman
History presenter, producer and writer for radio and television.
Biography
Fran graduated from Cambridge University with a first class degree in History. Whilst still a student, she began working with her frequent collaborator Ania Dykczak, and in 2000 they got their first job in TV. Together they wrote, co-produced and presented Ania, Fran and a Kettle of Fish, a 13-part comedy magazine show for FIVE.
Since then, they have developed and presented several series including Show Me The Funny; Heroes from History, and two series of Bring It On for BBC1.
Fran has also appeared as the social history 'expert' in My Famous Family and a guest panellist on Quote Unquote on Radio 4. Fran has worked as a development associate producer at Talkback, and in 2006 she associate produced Touch Me, I'm Karen Taylor for BBC3.
A social historian, Fran's first book, entitled The Pineapple: King of Fruits, was published by Chatto & Windus in November 2005, and was praised as 'a gripping tale of sex, (imperial) violence and anxieties about status. It is hard to imagine it better told.' (Independent on Sunday). In 2007, she published Everything But the Kitchen Sink: What Every Modern Woman Needs to Know (Weidenfeld and Nicolson).
Fran has written articles for a number of arts magazines and academic journals, including Cabinet, Repast and Petit Propos Culinaire. She reviews books for the New Statesman and the Literary Review. She lives in east London and has a tattoo of a pineapple on her lower back.