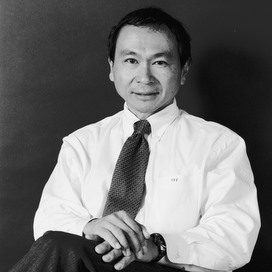 Francis


Fukuyama

American political scientist and writer of non-fiction
Francis Fukuyama is currently Olivier Nomellini Senior Fellow at the Freeman Spogli Institute for International Studies of Stanford University. He was previously (2001-2010) Bernard L. Schwartz Professor of International Political Economy at the Paul H. Nitze School of Advanced International Studies (SAIS) of Johns Hopkins University, and (1996-2001) Omer L. and Nancy Hirst Professor of Public Policy at the School of Public Policy at George Mason University.

Fukuyama was born in 1952. He received his B.A. from Cornell University in classics, and his Ph.D. from Harvard in Political Science.

Dr. Fukuyama has written several successful non-fiction works dealing with issues and questions concerning democratization and international political economy. His first, The End of History and the Last Man was a New York Times bestseller, and his books have appeared in over 20 languages.

He holds honorary doctorates from Connecticut College, Doane College, Doshisha University (Japan), and Kansai University (Japan). He is a member of the Board of Trustees of the Rand Corporation, member of the advisory boards for the Journal of Democracy, the Inter-American Dialogue, and The New America Foundation. He is a member of the American Political Science Association and the Council on Foreign Relations, and is chairman of the editorial board of The American Interest, which he helped to found. He also served as a member of the President's Council on Bioethics from 2001-2004.

He is married to Laura Holmgren and has three children.
(Fukuyama) has devoted the past decade to producing a monumental study of the history of what he calls 'political order'. In its first volume, The Origins of Political Order, he took the story from prehuman times to the late 18th century. This second and last volume brings the story up to date. The two books rest on an astonishing body of learning.
The Economist
on The Origins of Political Order (Vol 2)
The renowned political scientist argues persuasively, and urgently, that a desire for recognition of one's dignity is inherent in every human being - and is necessary for a thriving democracy.
Kirkus (starred review)
on Identity