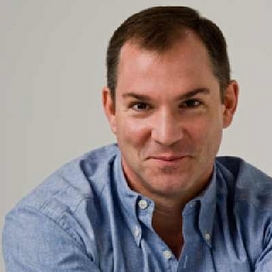 Frank


Bruni

Non-fiction writer and journalist
Frank Bruni was named restaurant critic for the New York Times in April 2004. Before that he served as the newspaper's Rome bureau chief and as a White House correspondent.

His 2002 book about George W. Bush, Ambling into History, was a New York Times bestseller and his memoir, Born Round, was an Amazon Best of the Month pick on publication.
There is much pathos in this story, and humor, and ultimately wisdom. I have always admired Frank Bruni in the past; I admire him more now, for this brave piece of culinary truth telling.
Elizabeth Gilbert, author of Eat, Pray, Love
on Born Round
Written in a lively style but carrying a wallop, this is a book that family and educators cannot afford to overlook as they try to navigate the treacherous waters of college admissions.
Kirkus Reviews
on Where You Go Is Not Who You'll Be
That execrable Eric Greitens ad shows how throughly Republicans now confuse outrageousness with intrepidness, offen… https://t.co/bsNc3h3rJ1
Follow @FrankBruni