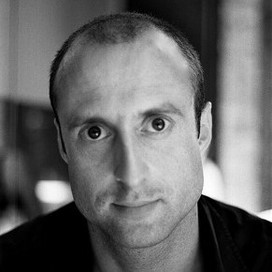 Gabriel Range
Documentary and fiction director and writer for film
Biography
Gabriel Range is an Emmy-winning British filmmaker, who is probably best known for his fictional political-documentary about the assassination of George W. Bush in Death of a President.

In 2003 he wrote and directed The Day Britain Stopped, a feature-length drama told in the style of documentary. The film earned Range a nomination for a British Academy (BAFTA) TV Craft Award for Best New Director and won an Royal Television Society Craft and Design Award.

In 2005 Range wrote and directed Death of a President, which had its debut at the 2006 Toronto International Film Festival. The film won a total of 6 awards including; the International Critics Prize (FIPRESCI) at Toronto, the International Emmy Award for the TV Movie/Mini-Series category, the RTS Television Award in the Digital Channel Programme category from the Royal Television Society, the RTBF TV Prize for Best Picture Award from the Brussels European Film Festival for director Gabriel Range, the Banff Rockie Award from the Banff Television Festival for the film, and one for director Gabriel Range. The film also received a nomination for Best Visual Effects from the British Academy TV Awards in 2007.

Range was identified in Screen International's 2006 "Stars of Tomorrow' which labelled him a 'creator of innovative and convincing drama documentaries...acclaimed for their plausibility, naturalism and integrity.'

In 2009 Range began production on I Am Slave. Written by Jeremy Brock (Last King of Scotland and Mrs Brown) and produced by Andrea Calderwood and starring Wunmi Mosaku, Isaach de Bankole, Hiam Abbass and Lubna Azabal, the film had its international premiere at the 2010 Toronto Film Festival.The premiere of the film in the United Kingdom was on Channel 4 in 2010, making it eligible for the 2011 BAFTA Television Awards; it was nominated in the Best Single Drama category. I Am Slave also won Best UK Film at the 2010 UK Music Video and Screen Awards and was nominated for a Broadcast Award (Best Single Drama) and a One World Media Award.

Gabriel went on to direct the opening episode of Falcón for Mammoth and Sky, starring Hayley Atwell and Marton Csokas which 'looked sensational' according to the Guardian. Most recently he directed a single for Sony TV about Warren Jeffs, a Mormon leader who was accused of luring minors into illegal marriages.
CV
Film
Creator & Writer & Director & Producer
Starring
Becky Ann Baker
Michael Reilly Burke
Christian Stolte
James Urbaniak
Bafta and RTS Award-winning drama set around the murder of a fictional American President
Newmarket Films
Borough Films

TV
Director
Writer
Steve Kornacki, Alyson Evans, Bryce Kass
Starring
Tony Goldwyn
Molly Parker
Joey King
The true story of a Fundamentalist Mormon leader who spent more than a year on the FBI's 10 Most Wanted List for charges relating to his alleged arrangement of illegal marriages of minors.
Producer
Damian Timmer, Julia Stannard
Starring
Marton Csokas
Santiago Cabrera
Hayley Atwell
James Floyd
Detective series based on the Javier Falcon books by thriller writer Robert Wilson.
Mammoth Screen
for
Sky Atlantic
I Am Slave
BAFTA Nominated: Best Single Drama
1 x 90'
Producer
Andrea Calderwood
Starring
Nonso Anonzie
Lubna Azabal
Isaach De Bankole
Wunmi Mosaku
Film charting one woman's struggle for freedom and depicting slavery in London in the present day
Altered Image
for
Channel 4
Writer & Director
Starring
Eric Carte
Stephen North
Tim Pigott-Smith
Andrew Sheild
Docu-drama about a fictional meltdown in the UK's travel infrastructure and ensuing chaos
Starring
Dean Knowsley
Amani Zain
Docu-drama about a fictional oil crisis which precipitates the collapse of the British economy
Writer & Production Dramaturg