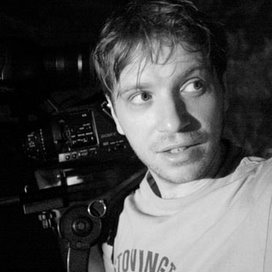 Gareth Edwards
Writer and director for film and television
Biography
Writer/Director Gareth Edwards wrote, directed and single-handedly created 250 visual effects (VFX) for his debut feature Monsters which won three British Independent Film Awards and was nominated for the 2011 Outstanding Debut BAFTA.
Gareth directed Godzilla for Warner Bros/Legendary Pictures with Aaron Johnson, Elizabeth Olsen, Juliette Binoche, Bryan Cranston, David Strathairn and Ken Watanabe in the cast, which premiered in May 2014.
He set up his own visual effects company The Monkey Experiment Ltd in 2003 and has produced special effects and directed for a number of BAFTA award-winning and EMMY nominated television shows. In 2005 he was named Broadcast Magazine's 'Young Talent of the Year' and later broke new ground directing the epic drama Attila the Hun for the BBC - creating all the 250 visual effects by himself. In 2008 Gareth won the SciFi Channel 48 hour film contest with his short Factory Farmed.
Gareth is the director of Star Wars spin off Rogue One: A Star Wars Story.
CV
Film
Director
Producer
Kathleen Kennedy and Tony To
Writer
John Knoll, George Lucas, Chris Weitz and Gary Whitta
Walt Disney Studios Motion Pictures
Lucasfilm

Starring
Aaron Johnson
Elizabeth Olsen
Juliette Binoche
Bryan Cranston, David Strathairn
Feature film
Warner Bros
Legendary Pictures

Writer & Director
Writer & Director & Cinematographer
Monsters
2010 British Independent Film Award Winner: Best Director, Best Achievement In Production, Best Technical Achievement
Producer
Allan Niblo & James Richardson
Starring
Scott McNairy
Whitney Able
Six years after Earth has suffered an alien invasion a cynical journalist agrees to escort a shaken American tourist through an infected zone in Mexico to the safety of the US border.
Protagonist Pictures/Magnet Releasing
Vertigo Films