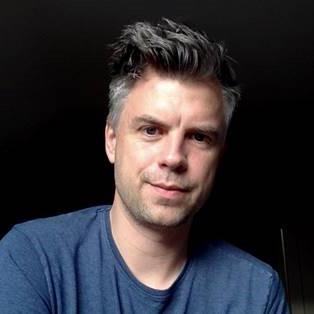 George


Kay

Writer for Film and Television
George Kay is currently working on new series Arsène Lupin that he's created for Gaumont in France and Netflix, starring Omar Sy. He recently wrote and executive produced Criminal, his series that he co-created for Netflix.
George wrote two episodes of Killing Eve for Sid Gentle and BBC America. He co-created, wrote and executive produced Stag for BBC 2 and was also writer and assistant producer on the final series of My Mad Fat Diary for Channel 4.
Formerly Head of Development at Twenty Twenty Television and Head of Factual at Blast! Films, George became a full-time writer in 2009 to concentrate on his first paid script commission, the feature Good Luck Anthony Belcher which went on to win the Brit List.
Since then, George has written episodes of some of the UK biggest TV dramas, including The Tunnel for Sky, and The Hour and Our Zoo for BBC. He also wrote and directed Double Lesson for Channel 4, a monologue performed by Phil Davis.

Film
Writer & Director & Producer
Director
George Kay and Jim Field Smith
Writer
George Kay and Jim Field Smith
Starring
Yeva Paley
Hadley Fraser
Comedy film, which plays with the viewer's perception of immigrants
Writer
Starring
James Corden
Anthony Belcher lives in a world where fate conspires against him but when two strange men offer his a chance to reverse his fortunes he ends up in mroe trouble than ever
Ruby Films
In development
Producer
Fred Berger & Jason Carden
Director
Misha Manson-Smith
Starring
Michael Sheen
Radha Mitchell
Ty Simpkins
In this comedy of errors, a father confesses a crime to his young son when he thinks he's been busted by the police.
Imposter Pictures and Funny or Die
Starring
Alfie Field
Juliet Cowan
Steve Furst
Film about a precocious little boy informing his father about his immediate intentions for travelling
Starring
Perry Benson
James Corden
James Cosmo
Imelda Staunton
Film about a young man's personal search, which uncovers a lot of dark secrets in a seemingly normal suburban household