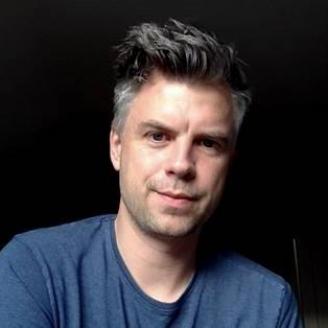 George Kay
Writer for film and television
Biography
George Kay co-created and wrote STAG for BBC 2 and also wrote the final series of MY MAD FAT DIARY for Channel 4. He has recently written on KILLING EVE for Sid Gentle.
Formerly Head of Development at Twenty Twenty Television and Head of Factual at Blast! Films, George became a full-time writer in 2009 to concentrate on his first paid script commission, the feature GOOD LUCK ANTHONY BELCHER which went on to win the Brit List.
Since then, George has written episodes of some of the UK biggest TV dramas, including THE TUNNEL for Sky, and THE HOUR and OUR ZOO for BBC. He also wrote and directed DOUBLE LESSON for Channel 4, a darkly comic monologue performed by Phil Davis.
His short film credits include BITTER, produced by Michael Winterbottom, and BARBADOS starring Michael Sheen. Previously he wrote the short films GOODBYE TO THE NORMALS and WHERE HAVE I BEEN ALL YOUR LIFE?
CV
TV
Creator & Executive Producer & Co-Writer
Starring
Stephen Campbell Moore
JJ Feild
Jim Howick
Comedy thriller set in the Scottish Highlands co-written and created by Jim Field Smith.
Writer & Executive Producer
Starring
Sharon Rooney
Set in Stamford, Lincolnshire in 1996, My Mad Fat Diary follows the story of 16-year-old, 16 stone girl, Rae Earl, who has just left a psychiatric hospital, where she has spent four months.
Tiger Aspect Productions
for
Channel 4
Creator & Writer
Original musical drama about the reunion of an all female band.
Writer & Director
Starring
Phil Davies
Dramatic monologue about an embattled teacher
Film
Creator
George Kay and Jim Field Smith
Producer
George Kay and Jim Field Smith
Director
George Kay and Jim Field Smith
Writer
George Kay and Jim Field Smith
Starring
Yeva Paley
Comedy film, which plays with the viewer's perception of immigrants