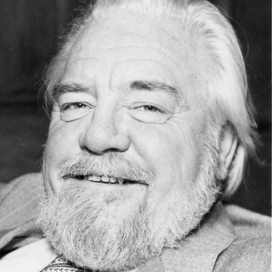 Gerald Durrell
Writer and naturalist
1925–1995
Biography
Gerald Durrell was one of Britain's best loved authors and pioneering naturalists. His books, such as the bestselling My Family and Other Animals which celebrated its 50th anniversary in 2006, continue to entertain generations of children and adults alike.
The Durrell Wildlife Conservation Trust is an international conservation charity with headquarters in Jersey, UK.

It's the 60th anniversary of the publication of MY FAMILY AND OTHER ANIMALS
Twitter
Learn more about the perils and benefits of the Red List of threatened animals. https://t.co/ty16JyyEp8

Did you know the oldest living tortoise reached 250 years? Learn more at our keeper talks! https://t.co/IvDuWjsdgK https://t.co/JwpaKXs4fo

RT @RamonaofJersey: @DurrellWildlife loved watching The Durrells tonight with my 12 year old son - such a funny and fab show!