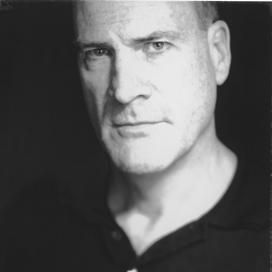 book
Non-Fiction
US & Canada
Harvard Business School Press
(Ed. Tim Sullivan)
How Reality TV, John Cheever, a Pie Lab, Julia Child, Fantasy Football... Will Help You Create and Execute Breakthrough Ideas

A Culturematic is a little machine for making culture.

Once wound up and released, the Culturematic acts as a probe into the often-alien world of contemporary culture, to test for atmosphere, to see what life it can sustain, to see who responds and how. Culturematics start small but can scale up ferociously, bootstrapping as they go.

Because they are so inexpensive, we can afford to fire off a variety and number of Culturematics. This is evolutionary strategy, iterative innovation, and rapid prototyping all at once. Culturematics are "fast, cheap, and out of control." Perhaps as important, they "fail early and often." They are the perfect antidote to a world where we cannot glean what's coming next.

In Culturematic, Grant McCracken describes these little machines and helps the reader master them. For the traditional producers of culture, the creators of movies, design, advertising, publishing, magazine, newspapers, and corporate R&D, this book will produce new innovation and creativity. For the emerging producers of culture, the digital players, this book will serve as a practical handbook. Culturematic: our app for making the world anew.

Examples are drawn from NFL Films, Twitter, the Apple Genius Bar, Starbucks, Ford, SNL Digital Shorts, Restoration Hardware, UNICEF, J. Crew, Pie Lab, USA Networks, and the GEICO gecko.
Rights
Audio Rights
Available
The audio rights are handled by Liz Farrell.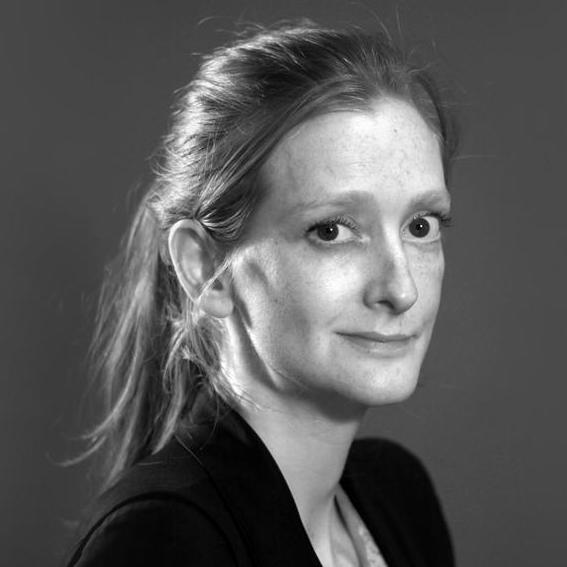 Daisy Meyrick manages the translation rights for Culturematic
Media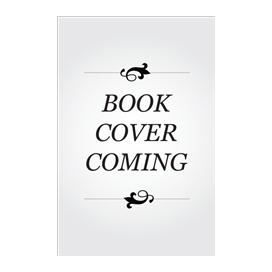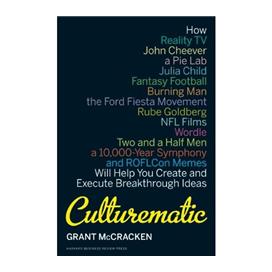 Reviews

Fascinating and provocative.
Publishers Weekly Full Review

No one views American culture—nor discovers its meaning—in quite the way Grant McCracken does. With his sparkling Culturematic as your guide, go from consuming culture to making it, one small, achievable, and ingenious step at a time B. Joseph Pine II

Culturematic pulls back the curtain on the fascinating cultural world that drives brands, corporations, and society. Both a revealer of history and a predictor of the future, Grant McCracken provides tools for innovation and mischief that will help you place yourself and your company on the relevant edge of culture. A guidebook, a tool, and a great read.
Stanley Hainsworth

Grant McCracken is a cool guy and thinker with consistently cutting-edge insights about the way people are thinking, working, and feeling. McCracken's challenge here, to be a culture-making entrepreneur—'a Culturematic'—resonated strongly with me, as I expect it will for many people and leaders who want to invent their futures by starting small Peter Sims


We are leaving behind a marketing age that rewarded safe bets. Culturematic prepares us to listen more and hear the answers in unexpected places John A. Deighton
Harvard Business School

There's a misconception that innovation lives only in labs populated by white-coat wearing scientists. In his wide-ranging and entertaining book, Grant McCracken shows how that is not true. Culturematic manages to be both an engaging and practical guide to creativity and innovation. A worthwhile read Scott D. Anthony