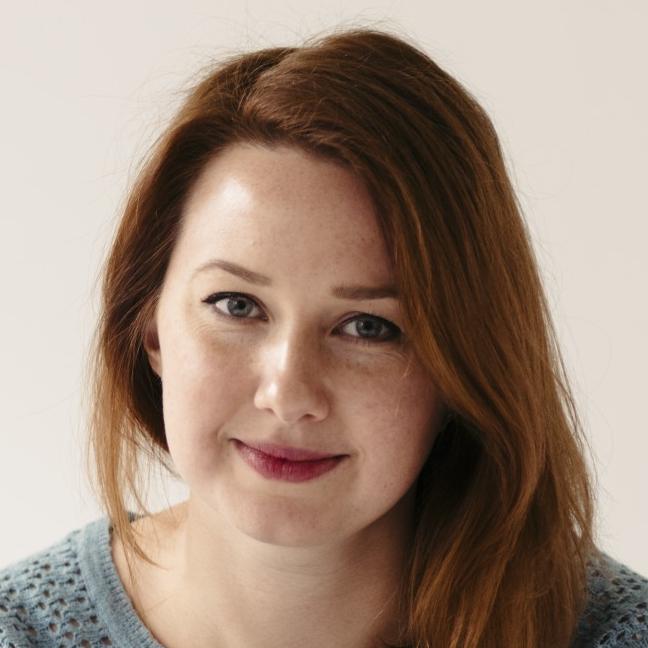 book
Fiction
ANZ
Picador Books
(Ed. Alex Craig)
UK
Picador Books
(Ed. Paul Baggaley)
US & Canada
Little, Brown & Company
(Ed. Judy Clain)
In northern Iceland, 1829, Agnes Magnúsdóttir is condemned to death for her part in the brutal murder of her lover. Agnes is sent to wait out her final months on the farm of district officer Jón Jónsson, his wife and their two daughters. Horrified to have a convicted murderer in their midst, the family avoid contact with Agnes. Only Tóti, the young assistant priest appointed Agnes's spiritual guardian, is compelled to try to understand her. As the year progresses and the hardships of rural life force the household to work side by side, Agnes's story begins to emerge and with it the family's terrible realization that all is not as they had assumed.
Based on actual events, Burial Rites is an astonishing and moving novel about the truths we claim to know and the ways in which we interpret what we're told. In beautiful, cut-glass prose, Hannah Kent portrays Iceland's formidable landscape, in which every day is a battle for survival, and asks, how can one woman hope to endure when her life depends upon the stories told by others?
Rights
Audio Rights
Available
The audio rights are handled by Picador Books.
Kate Cooper manages the translation rights for Burial Rites
Translation Rights Sold
Bulgarian
World
IZTOK-ZAPAD
Chinese Complex
Taiwan
China Times Publishing Company
Chinese Simple
Mainland China
Beijing Xiron Books
Danish
World
Forlaget Hetland
Estonian
World
Paikase Kirjastus
French
World
Presses De La Cite
German
World
Droemer Verlag
Greek
World
Ikaros Publishing Company
Hebrew
World
The Armchair Publishing House
Hungarian
World
Konyvmolykepzo Kiado
Indonesian
World
PT Gramedia Pustaka Utama
Italian
World
Edizioni Piemme
Japanese
World
Shuei Sha Publishing Co
Lithuanian
World
Baltos Lankos
Norwegian
World
Schibsted
Polish
World
Proszynski I S-Ka
Portuguese
Brazil
Editora Globo
Portuguese
Portugal
Saida de Emergencia
Spanish
World
Alba Editorial
Swedish
World
Damm Forlag
Thai
World
Amarin Printing & Publishing
Turkish
World
Yapi Kredi Yayinlari
Media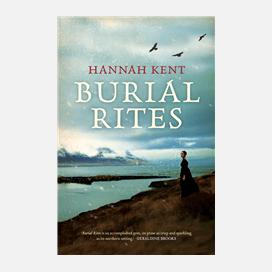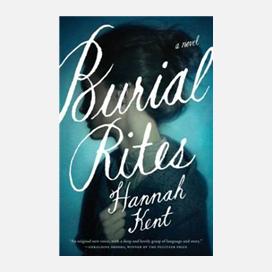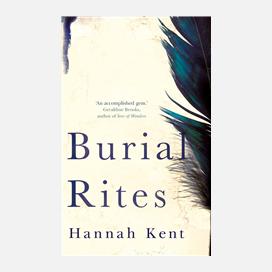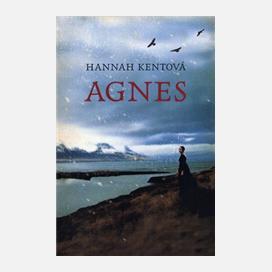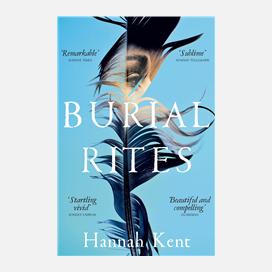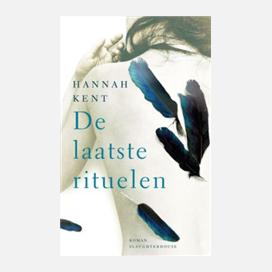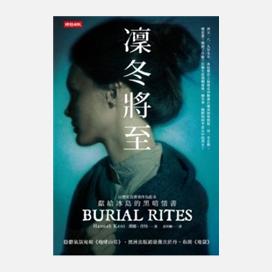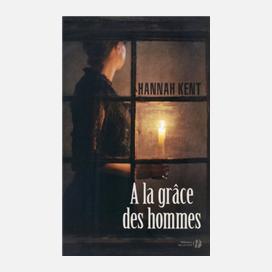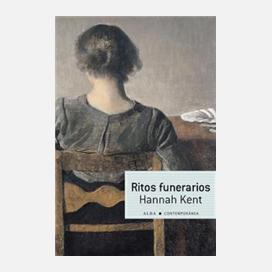 Reviews

A magical exercise in artful literary fiction.
Kirkus Reviews - Starred Review Full Review

Debut author Hannah Kent has crafted a gorgeous, literary novel that peppers in just the right amount of suspense. I loved this story not just because of its intricate character studies, but for its evocation of a cold and formidable landscape that is just as stark as the people who inhabit it. This compelling, ripped-from-real-life tale reminds me of Margaret Atwood's Alias Grace with a dash of Lizzie Borden thrown in. Burial Rites is the sort of novel that stays in your head long after you've finished reading the last words. Karin Slaughter

This novel of a condemned woman in nineteenth-century Iceland grips like a northern winter.
This is an accomplished, finely textured and memorable work. Linda Funnell
The Newtown Review of Books Full Review
Grimly gorgeous... Such upfront buzz often raises expectations so high that the book itself can only disappoint. I have no such fears for Burial Rites; if there's any justice in the world, it's going to win every accolade going.
Margo Lanagan
Author of Sea Hearts and Cracklescape.
Ambiguous Agnes

Kent's skill in driving the twin narratives of the murders and the executions to their ghastly inevitabilities demonstrates that she is a writer of great promise.
Bronwyn Lea
Australian Book Review
Full Review

Hannah Kent's Burial Rites shows how a seemingly simple tale — a murder, a family, a remote landscape — can prove mythic in scale in the right hands. Spell-binding and moving, it's the kind of novel that gets under your skin, moves your blood, your heart. A bravura debut. Megan Abbott


Hannah Kent's gorgeous and haunting Burial Rites will touch your heart. Charlotte Rogan, author of 'The Lifeboat'


A compelling read, heart-breaking and uplifting in equal measure. Anne Berry, author of 'The Hungry Ghosts'


"So gripping I wanted to rush through the pages, but so beautifully written I wanted to linger over every sentence. Hannah Kent's debut novel is outstanding." Madeline Miller, author of 'The Song of Achilles'


Here is an original new voice, with a deep and lovely grasp of language and story. Hannah Kent's first novel, Burial Rites, is an accomplished gem, its prose as crisp and sparkling as its northern setting. Geraldine Brooks


Burial Rites is beautiful and compelling...the announcement of a writer to watch. Sarah Moss
The Guardian

This is a tormented tale of love and betrayal and divided loyalties recounted with heartfelt honesty; and as the Jonsdottirs listen to the unravelling of Agnes's life, their relationship with her undergoes a slow transformation and lonely Agnes changes from a cold, murderous criminal to a troubled young woman. An exceptional debut. Eithne Farry
The Daily Express

Beautifully written, this is a novel that will draw you in and touch your heart. Agnes will stay with you long after the last page has been turned. Hannah Britt
Daily Express

The true story at the heart of Hannah Kent's acclaimed debut couldn't fail to be compelling, but what impresses most about this novel is the skill and power with which Kent conveys the bite of poverty, hunger and loneliness and the oppressive, sinister weight of the portents and nightmares that convincingly plague those who dwell in the harsh Icelandic landscape.
The Daily Mail Full Review
A must-read...gripping.
Grazia

This is a truly powerful novel, beautifully written. Victoria Clark
The Lady - Book of the Week

Kent excavates the final months of Agnes's life, pieced intricately together from historical records. The result is a story of swirling sagas, poetry, bitterness, claustrophobia, the adversity of the seasons, and of almost existential loneliness. Catherine Taylor
The Telegraph

A haunting portrait of the woman beheaded in Iceland's final execution…. with echoes of Booker Prize-winner Margaret Atwood's 1997 novel, Alias Grace. Yvonne Zipp
MLive

An excellent premise… [and] a gripping tale about what Agnes was actually guilty of. Susannah Meadows
The New York Times

The story of Agnes' execution is the spark that sets Kent's novel beautifully ablaze…. It's a difficult task to evoke empathy for a convicted murderer from Iceland, but Kent succeeds through her beautiful, lyrical language and incredibly skilled narrative…. In this, her first novel, she proves her gift as a sculptor of narrative and a wielder of words. Claire Luchette
Bustle

Gorgeously atmospheric…. [with] memorable, complex characters.
The New Yorker

A brooding, atmospheric debut.
Entertainment Weekly

If you read nothing else this fall, read Burial Rites: The pages turn themselves. Steph Opitz
Marie Claire

In the company of works by Hilary Mantel, Susan Vreeland, and Rose Tremain, this compulsively readable novel entertains while illuminating a significant but little-known true story. Highly recommended. Barbara Love
Library Journal- starred review

Rarely has a country's starkness and extreme weather been rendered so exquisitely. The harshness of the landscape and the lifestyle of nineteenth-century Iceland, with its dank turf houses and meager food supply, is as finely detailed as the heartbreak and tragedy of Agnes' life…. [A] haunting reading from a bright new talent. Joanne Wilkinson
Booklist Starred Review

This is a golden age both of historical fiction and of crime writing. A rare novel that combines both, this is one of the most gripping, intriguing and unique books I've read this year. Set in the harsh landscape of Iceland in the 19th century, it is a novel that bristles with beautiful description, that lays bare the harshness of women's lives of the period and considers the nature of justice. Kate Mosse

Prejudice melts away in a frigid landscape
Hannah Kent has a fine turn of phrase. It is this, more than anything, that makes Agnes Magnusdottir, the central figure in her debut novel, both elusive and captivating. Michael McGirr
The Sydney Morning Herald Full Review

Kent smoothly incorporates her impressive research— for example, she opens many of the chapters with documents that come directly from archival sources—while giving life to these historical figures and suspense to their tales.
Publishers Weekly Full Review

…a remarkable achievement. Although it is the debut of an Australian writer still only in her twenties, Burial Rites will stand comparison with Margaret Atwood's Alias Grace and Peter Carey's True History of the Kelly Gang, works that similarly required their authors to get inside the heads of real-life criminals from distant eras.
Sunday Times Culture

Burial Rites is a debut of rare sophistication and beauty – a simple but moving story, meticulously researched and hauntingly told Lucy Scholes
The Observer

A haunting, accomplished debut. Emma Herdman
Psychologies

Compelling. Fanny Blake's Great Reads
Woman & Home

Haunting and beautiful.
The Independent
<p>Digging in Iceland</p>
Burial Rites is a highly impressive debut. Brian McCade
Sunday Herald Full Review

Based on the true story of the last woman to be executed in Iceland, Burial Rites is an incredibly moving novel and Hannah Kent evokes the harsh tundras of Iceland and the desolation of a powerless young woman living out her last days in a masterful way. Top 10 Must Reads of August
Stylist Magazine

This Aussie writer has gone from living on a student loan to hammering out a seven-figure book deal, thanks to her astonishing first novel Burial Rites. A rich yarn set in bleak 1820s Iceland. Hot New Authors: Young, Cool and Crazy Talented
Instyle Magazine

Burial Rites is an exciting debut based on a true story. Set in Iceland 1829, it is the tale of a convicted murderess who gradually reveals a very different take on the events that lead to her arrest.
Sunday Express

The debut that everyone's talking about.
The Guardian

Hannah Kent's Burial Rites is a cool, atmospheric, historical thriller set in 19th-century Iceland that follows the story of a young woman accused of murder and awaiting execution. This page-turner will transport you to another place and time, and Agnes's fate will consume you to the very last page. Deborah Harkness, author of The Book of Life