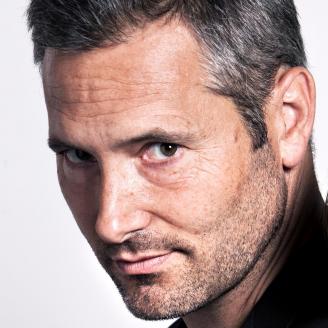 Hans Herbots
Hans is a writer and director for film and television.
Biography
Hans Herbots studied literature, theatre, and film at the RITS in Brussels. He started his career as director of photography and 1st assistant director before directing adverts, documentaries and various short films. His short film Omelette à la Flamande was selected at more then 20 festivals in the world, with a special mention by the international Jury at Clérmont-Ferrand.
Over the years Hans has build a strong reputation as a director of tv-drama series and 5 feature films with strong box office success. He likes to be part of the development, to work with actors, and implement a strong visual vision on a script, to create to best possible story.
For television Hans took on the directing of Urbain, a comic series with Belgian comic Urbanus. He also shot episodes of Flikken, Sedes & Belli, en Zone Stad.

In 2011, He directed the highly anticipated television series The Divine Monster, based on the trilogy by writer Tom Lanoye, one of Belgium's most popular books.

In 2012, He developed and directed the Belgian-Dutch-Scandinavian co-production The Spiral. The series was being aired simultaneously in Belgium, The Netherlands, Denmark, Norway, Finland, Sweden, France and Germany. eOne came on board as the international sales agent. It is nominated for the Prix Europa and for an International Digital Emmy Award.

He recently showran Vermist, a 10 episode crime series for Eyeworks and is currently directing Riviera for Archery and Sky

CV
Film
Director
The Treatment
Carnet Jove Jury Award - Sitges - Catalonian International Film Festival
Feature Film
Starring
Geert Van Rampelberg
Ina Geerts
Johan van Assche
Laura Verlinden
Thriller based on the novel by Mo Hayder.
Peccadillo Pictures
Eyeworks

Producer
Bert Hamelinck, Kato Maes, Frank Van Passel
Writer
Hans Herbots, Nele Meirhaeghe, Christian Vervaet (
Starring
Laura Ballyn
Peter Bastiaensen
Mia Boels
Pierre Callens
Coming of age drama set in Antwerp.
Producer
Hilde De Laere, Erwin Provoost
Starring
Kevin Janssens
Axel Daeseleire
Koen De Bouw
Stan Van Samang
A maverick diver joins a a search-and-rescue unit, but his arrogance alienates his new teammates.
MTI Home Video
MMG Film & TV Production