Hear the Wind Sing & Pinball, 1973
book
Fiction
US
Knopf
(Ed. Lexy Bloom)
Canada
Doubleday
(Ed. Kristin Cochrane)
UK & Comm
Harvill Secker
(Ed. Liz Foley)
World Kodansha
Acclaimed, best-selling Haruki Murakami's debut short novels, newly re-translated and in one English-language volume for the first time--with a new introduction by the author in August 2015.

After almost thirty years out of print, the first major works of fiction by international best-selling author Haruki Murakami--the novellas Pinball, 1973 and Hear the Wind Sing--are finally together in one volume, in all-new English translations. Centering around two young men--an unnamed narrator and his friend and former roommate, the Rat--these short works are powerful, at times surreal, stories of loneliness, obsession, and eroticism. Filled with all the hallmarks of Murakami's later books, they are a fascinating insight into a great author's beginnings, and remarkable works of fiction in their own right. In addition to the new translations, our edition also includes an exclusive essay by Murakami in which he explores and explains his decision to become a writer. Prequels to the much-beloved classics A Wild Sheep Chase and Dance Dance Dance, these early novellas are essential reading for Murakami lovers and contemporary fiction lovers, alike.

Rights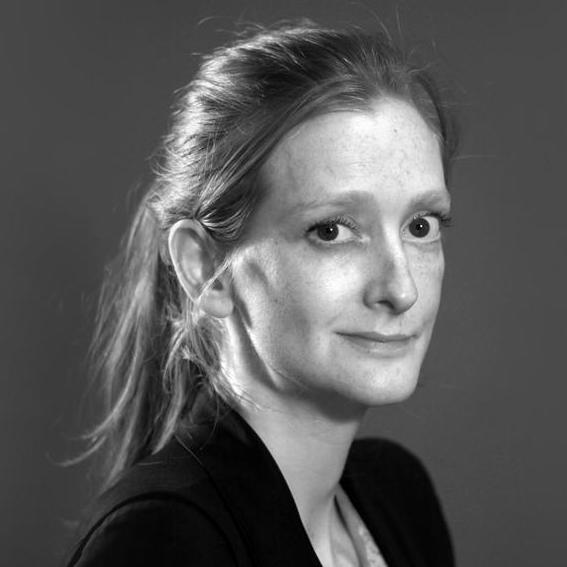 Daisy Meyrick manages the translation rights for Hear the Wind Sing & Pinball, 1973
Translation Rights Sold
Catalan
World
Ediciones Empuries
Danish
World
Forlaget Klim
Dutch
World
Uitgeverij Atlas
French
World
Editions Belfond
Georgian
World
Bakur Sulakauri
German
World
Dumont Buchverlag
Hungarian
World
Geopen Konyvkiado Kft.
Italian
World
Einaudi Editore
Lithuanian
World
Baltos Lankos
Portuguese
Brazil
Editora Objetiva
Romanian
World
Editura Polirom
Russian
World
Eksmo Publishers
Slovak
World
Slovart spol
Spanish
World
Tusquets Editores
Turkish
World
Dogan ve Egmont
Media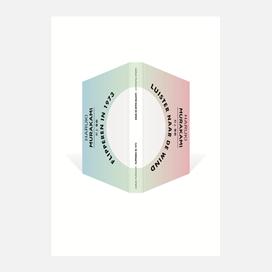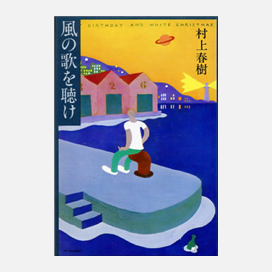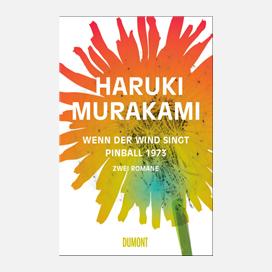 Reviews
Murakami obsessives are in for a treat. All the hallmarks of Murakami are here at their genesis, including his seemingly simple style, which he describes in an indispensable foreword... Elegiac, ambient, and matter-of-fact in their strangeness, these two novels might leave casual readers wondering what all the fuss is about. But for the rest of us, this may be the ultimate bit of Murakami arcana, both elevating his other books... and serving as two excellent, though fragile, works in their own right.
Publishers Weekly
Full Review
Though these stories—two of the so-called Rat Trilogy—are more than 40 years old, marking the very beginning of Murakami's career, they are full of trademark turns... it's interesting to see hints of the masterly novels to come in these slender, pessimistic tales.
Kirkus Review
[B]oth books have that unique blend of melancholy and beauty that Murakami manages so well; they are mysterious, moreish, but also mannered and incomplete... they mark the value of legacy, are striking even in their formative, flawed states, and clearly show a writer of innovation emerging and developing his formidable talent.
Arifa Akbar
Independent
[S]hort but by no means slight... a fresh, heart-warming dose of the Japanese master.
The Economist
What establishes these two novellas as quintessential Murakami are not just the themes of isolation and loneliness that will characterise many of his later works, nor their colloquial style that positions them firmly in the familiar territory of classic American coming-of-age novels. It's that both stories hint at the unique, postmodern blend of the real and the surreal, the quotidian and the allegorical for which Murakami would later become famous.
Hannah Beckerman
The Observer
Two perfectly shaped novellas, as experimental and pleasantly offbeat as they are easy to enjoy
Irish Times
Full Review