book
| Fiction
| 2014
UK →
Tinder Press
(Ed. Mary-Anne Harrington )
US →
Doubleday
(Ed. Melissa Danaczko)
Canada →
Random House
(Ed. Louise Dennys)
Set on the rugged, mountainous west coast of Mallorca, this taut, sultry, brilliantly paced novel is a meditation on female desire, the vicissitudes of marriage, the allure of youth, and the politics of raising other peoples' children.

The story takes place over one week in the heat of Deia, a coastal village on an island off the South East coast of Spain. Jenn and Greg go for a break to enjoy languorous, hot afternoons by the pool. But the equilibrium is upset by the arrival of Greg's daughter (Jenn's step-daughter), Emma and her boyfriend, Nathan.

Jenn is in her early forties, loves her husband and her daughter and she is content, to an extent. But when this beautiful, reckless young man comes into her life, she is driven by a sexual compulsion that she's seldom felt since adolescence. The holiday progresses and her world is thrown into tumult as the lines blur between desire and obsession--it is not just the idea of sexual fulfillment that Jenn finds attractive but the suggestion of youth: by Nathan's side, Jenn is young and carefree once again, and at this stage in her life, the promise of youth is every bit as seductive as the promise of passion.

What follows is a highly charged narrative liaison that puts lives in jeopardy and percolates with just enough sexual tension to make it impossible to put down.


Rights
Audio Rights
Available
The audio rights are handled by Alice Lutyens.
Kate Cooper manages the translation rights for The Lemon Grove
Film Rights
Available
Contact Camilla Young for more information
Translation Rights Sold
German
World
Kiepenheuer & Witsch
Italian
World
Einaudi Editore
Portuguese
Brazil
Editora Rocco
Media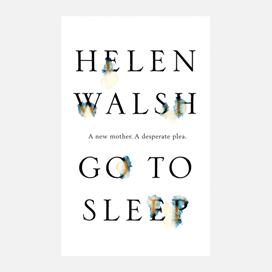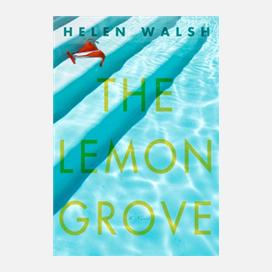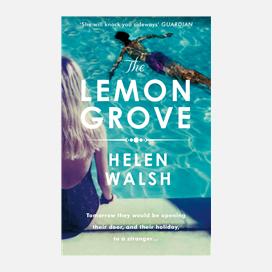 Reviews
A short, sharp, sexy shock of a book about a woman behaving badly. I think we'll be hearing a lot about it next year.
Cathy Rentzenbrink
The Bookseller - February New Titles: Fiction
Sultry, sexy and steeped in the lure of the forbidden.
The Bookseller - Ones to Watch
Extraordinarily, electrifyingly good, you will read it and then instantly give it to your best friend to read.
Lisa Jewell
A beautifully written and erotically charged tale of a reckless holiday affair between a married woman and her step-daughter's teenage boyfriend. The Lemon Grove mines the dark territory of illicit desire with prose as sensual and sultry as its Mallorcan setting.Once you've started reading you won't be able to stop.
Fiona Neill
I cannot imagine a more gripping, sexy summer read; I loved it.
Jenny Colgan
It's a brilliant study of lust and obsession, where desire cancels out caution and restraint. The writing is sensuous and sexy, with a nail-biting sense of trepidation, as things spiral out of control. Unputdownable.
Marie Claire
A sultry, summery novel set during a family holiday in Spain. This year's Beautiful Ruins.
Glamour Magazine
This is your next Gone Girl. It's a sultry, sexy, intense story about the lure of the forbidden, and you won't know who to trust – a definite page turner.
Cosmopolitan Magazine
The book of the month could be Helen Walsh's The Lemon Grove, about marriage, female desire, and raising other people's children, set in a villa in Mallorca. It is definitely not an easy holiday read.
The Independent
The Lemon Grove is a taut, intense account of one family's structure imploding as well as being an intelligent take on a modern marriage, and its stark narrative and sexual tension make it utterly addictive
Stylist Magazine
The Lemon Grove has the potential to be an enormous summer hit. It is taut and lyrical; steamy, tender and full of insight... Walsh has proved that literary fiction and erotica need not be mutually exclusive.
Stephanie Merritt
The Guardian
This honest, engaging and readable novel deftly explores aspects of ageing, authenticity and identity.
Scarlett Thomas
The Sunday Times
Full Review
Walsh's pacing is brilliant, her writing a combination of William Trevor and Erica Jong, as she fearlessly explores the complexities and nuances of a woman surprised by her own feelings….Gripping….Can mutual peace really coexist with wild chaos? Walsh's readers will find themselves eagerly turning the pages, racing to find out.
The New York Times Book Review