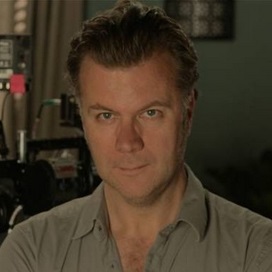 Ian


Fitzgibbon

Director and writer for film and television

Ian Fitzgibbon is a BAFTA nominated director who was born in Dublin and raised in Brussels, Belgium. He is a graduate of Trinity College, Dublin where he took a degree in French and Spanish. He trained as an actor at the Royal Academy of Dramatic Arts in London and has a long and extensive acting career principally on English television where his credits range from Prime Suspect to Father Ted.

Between Dreams, one of his first short films was selected for competition at the Venice Film Festival. His first feature, the critically acclaimed A Film With Me In It, had its North American premiere at TIFF 2008. It was nominated for numerous Irish film awards and it went on to win the special jury prize for best international film at the Istanbul International Film Festival. Perrier's Bounty, his second feature, starring Brendan Gleeson, Cillian Murphy and Jim Broadbent, received its world premiere at the Toronto Film Festival in 2010 prior to its UK and US release.

Death of a Superhero, starring Andy Serkis and Thomas Brody-Sangster, had its world premiere at The Toronto Film Fest and was acquired by Tribeca Films for distribution in America. It was awarded the audience prize and the jury prize at Les Arcs European Film Festival and best film and best director at the Irish Film and Television Awards. To date it has won over 20 international awards at European film festivals. His extensive television directing includes two seasons of Threesome, Moone Boy: Series 2, starring Chris O'Dowd, for which he won an IFTA as best television director, Trying Again written by Simon Blackwell, and The Awkward Age written by and starring Dylan Moran for Sky's Little Cracker series. His recent work includes Nurse (BBC 2) produced by and starring Paul Whitehouse, both series of Raised by Wolves (Big Talk/Channel 4) written by Caitlin and Caroline Moran and Damned (WhatLarks!/Channel 4).

He was also lead director on Loaded for C4/AMC and his US television credits include People Of Earth and Wrecked for TBS. Ian was also director/producer on the ABC pilot Crazy Wonderful.
His BBC pilot The Tuckers has been picked up for series and he is currently working on Stuck a new comedy written by and starring Dylan Moran.
Film
Director & Executive Producer
Starring
Charlie Murphy
Moe Dunford
Charlie Kelly
Black comedy based on Kevin Barry's novel
Writer & Director
Producer
Paul Donovan and Michael Garland
Starring
David Westhead
Lloyd Owen
Short film based on Stephen Tredre's memoirs
Starring
Michael McElhatton
Peter MacDonald
Louis Walsh
Samantha Mumba
Feature film sequel to Paths to Freedom