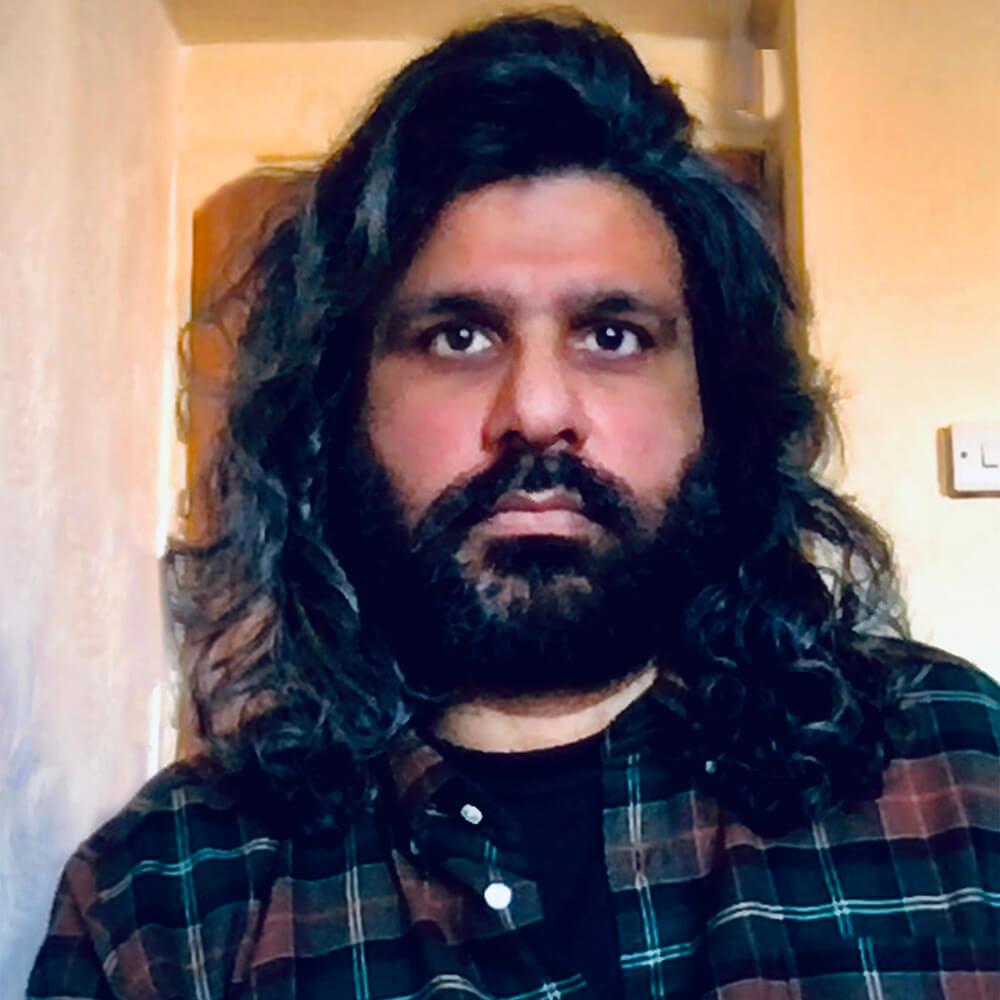 Irshad


Ashraf

Writer and Director for Television and Film
Passionate about telling entertaining stories with a social voice, Irshad is a Netflix Screenwriters' Fellowship finalist and winner of the C21 International Drama Award for best TV series screenplay.
As a director, he has made over fifty films spanning BAFTA and RTS award winning factual series on BBC, ITV, C4, Five and Sky.
Raised in working class areas of Manchester by parents from Pakistan, he has a fluid, layered identity that imbues his work with fresh perspectives.
"Best scripts I've read in ages. Fresh and thrilling. " Emma Jane Unsworth, Animals
"Smart fast paced stories rooted in real experience." Paul Wilmshurst Director, The Last Kingdom

"Dream Like and full of nuance" Keith Bell Producer Harry Brown



Television
Writer
A city banker hits a glass ceiling at work and returns to her estranged family in Yorkshire, where her banking skills spark the interest of a crime boss.

C21 TV series Best Screenplay.

A disgraced fashion journalist selfishly pursues a career saving story that causes the death of its teenaged subject, leading her to expose the state and corporate conspiracy behind the murder.
Producer
Drug smuggling in West Bank and Gaza

Muslim women gain independence, by learning to drive.

Director & Producer
Turned award winning Edinburgh Fringe stage play into a TV drama.
Spice Girls' Mel B sends her privileged daughter Phoenix to live on the tough estate where she was raised.

Business series with Digby Jones.

Crime reconstruction series

Unusual animal products in everyday items.

Profiles of director Peter Kosminsky and rock band elbow.

Single film about Pakistan's fashion and media sets.

The story of Jesus and Mary as told in the Quran.

Teenagers break from peer groups to find new friends.

Actor Stephen Tompkinson directs his first drama.

Arts and culture magazine.

Profile of director Richard Linklater.

Crime reconstruction series.

Men with body image issues take extreme measures to get ripped.

Gareth Malone searches for Britain's best acapella group.

A family live, eat and work through a hundred years of northern working class history.

Crime reconstruction series.

Film
Writer
A feature film about a soldier who becomes embroiled in the Afghan opium trade.

In a future dystopian England which is split into two countries, and crossing the border is a crime, a man who left his family on the other side tries to make sense of mysterious visions summoning him to the frontier.