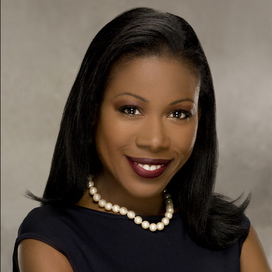 ICM Partners
Isabel Wilkerson won the Pulitzer Prize for Feature Writing for her work as Chicago Bureau Chief of The New York Times in 1994, making her the first black woman in the history of American journalism to win a Pulitzer Prize and the first African-American to win for individual reporting.
Isabel also won a George Polk Award, a John Simon Guggenheim Fellowship for her research into the Great Migration, and she was named Journalist of the Year by the National Association of Black Journalists. She has lectured on narrative writing at the Nieman Foundation at Harvard University and has served as Ferris Professor of Journalism at Princeton University and as the James M. Cox Jr. Professor at Emory University. She is currently Professor of Journalism and Director of Narrative Nonfiction at Boston University. During the Great Migration, her parents journeyed from Georgia and southern Virginia to Washington, D.C., where she was born and reared.
One of the most lyrical and important books of the season.
David Shribman
Boston Globe on The Warmth of Other Suns
Mesmerizing.

The Chicago Tribune on The Warmth of Other Suns
This book, for all its rigor, is so absorbing, it should come with a caveat: Pick it up only when you can lose yourself entirely.
O, The Oprah Magazine
on The Warmth of Other Suns
[An] indelible and compulsively readable portrait of race, class, and politics in 20th-century America. History is rarely distilled so finely.

Entertainment Weekly on The Warmth of Other Suns