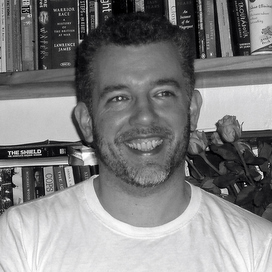 James Dormer
Writer for film and television
Biography
James Dormer is a showrunner and writer. He is currently showrunning Medici: Masters of Florence for Lux Vide and Netflix. He was lead writer and exec producer on Beowulf, a 13 part series for ITV Studios. He has recently worked on multiple projects with Sid Gentle Films, Red Planet Pictures and Big Light Productions.
Previously James was lead writer and co-exectutive producer on Season 4 and 5 of Strikeback for Sky/HBO/Cinemax. James has worked on a number of successful series, including Strikeback Season 3, Sinbad - a thirteen-part series about the 8th Century hero for Sky, Musketeers, Spooks, and ITV's The Fixer.
In film, James wrote Outcast, an American Chinese co-production set in China during the time of the Qin Dynasty, starring Nicholas Cage and Hayden Christensen.
CV
TV
Writer & Executive Producer
Producer
Stephen Smallwood
Director
Multiple Directors
Starring
Joanne Whalley
William Hurt
Ed Speleers
Retelling of the classic Old English tale about the heroic Beowulf who battles the dragon Grendel.
Starring
Philip Winchester
Sullivan Stapleton
Michelle Lukes
James Dormer showruns latest series of HBO Cinemax/Leftbank's prime-time drama series which focuses on two members of a top-secret intelligence agency known as Section 20.
Producer
Michael Casey & Chris Thompson
Director
Michael J Bassett
Starring
Philip Winchester
Sullivan Stapleton
Robson Green
James co-execed and wrote on series 4 of the HBO Cinemax/Left Bank Pictures action thriller. 'Section 20', a secretive unit of British military intelligence, conduct high risk missions across the world.
HBO Cinemax/Leftbank Pictures
for
Sky 1