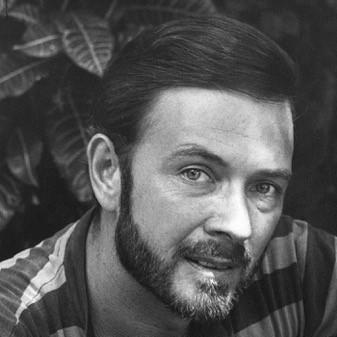 James Kirkwood was born in Hollywood. His mother was actress Lila Lee and his father, James Kirkwood, Sr., acted on stage, in pictures and directed films including many with Mary Pickford. Mr. Kirkwood was a stage and television actor and one half the comedy team, Kirkwood and Goodman before taking up writing.

He played Mickey Emerson in the CBS-TV daytime soap Valiant Lady for four years and made cameo appearances in the films Mommie Dearest, Oh, God, II, and The Supernaturals. He was featured on Broadway in Small Wonder and played opposite Tallulah Bankhead in Welcome Darlings.

Mr. Kirkwood's novels include There Must Be a Pony! which he dramatized for the stage starring Myrna Loy, and the made-for-TV movie version starring Elizabeth Taylor and Robert Wagner; Good Times/Bad Times; P.S. Your Cat is Dead! which was also adapted for the stage with Keir Dullca and Tony Musante and made into a motion picture written by and starring Steve Guttenberg; Some Kind of Hero, which was made into a motion picture starring Richard Pryor; and Hit Me With A Rainbow. He is probably best known as the co-author (with Nicholas Dante) of A Chorus Line, which earned him the Pulitzer Prize, Tony, Drama Desk and Drama Critics Circle Awards and ran for 15 years on Broadway. His non- fiction books include, American Grotesque and Diary of a Mad Playwright: Perilous Adventures on the Road with Mary Martin and Carol Channing, about the road tour of his play, Legends! Mr. Kirkwood passed away in 1989.