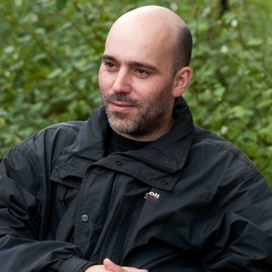 Jamie Thraves
Writer and director for film and television
Biography
Writer and director Jamie Thraves' debut feature, The Low Down, was named by the Observer as among the "neglected masterpieces" of film history in its 50 Lost Movie Classics.
In 2010 Jamie won the Hitchcock D'Or Award at the Dinard British Film Festival for Treacle Jr. He is also known for his award-winning video for the Radiohead single, Just, and has also worked with Travis, Coldplay, Razorlight, Blur and The Verve.
Jamie is currently developing an original comedy drama idea with Graham Linehan for the BBC and developing the novel Varjak Paw as an animated film.
CV
TV
Writer & Director
Comedy drama project set in the 1980s created with Graham Linehan
Delightful Industries
for
BBC
In development
Director
Starring
Elizabeth Berrington
Nicholas Burns
Lauren Carse
Rachael Elizabeth
Andrew Ellis
Comedy drama pilot for BBC3 set on a cancer ward
Hat Trick Productions
for
BBC3
Film
Writer
Drama focusing around one family and their relationships
Film 4
Slate Films

In development