Queer Eye for the Straight Guy, multiple episodes
tv


Producer

James McKinlay

Director

Simon Harries

Starring
Dane Bailey
Julian Bennett
Tristan Eves

Production Company Via Digital Networks Broadcaster Bravo US / Living TV
Jason was cast as the Culture Expert on UK version of Queer Eye for the Straight Guy straight from his stint in Anything Goes in 2004. Playing on the premise that gay men have the edge when it comes to fashion, style, grooming, arts and culture, each week the show performed a makeover on a subject desperately in need of the team's advice; usually a straight man. Jason and his fellow experts revamped the hapless man's wardrobe, redecorated his home and offered advice on grooming, lifestyle and food.
The UK version of
Queer Eye
was the first American format to be sold back to the US and shown on Bravo. Jason's involvement earned him fans on either side of the Atlantic and led to his involvement with E! Entertainment.
Media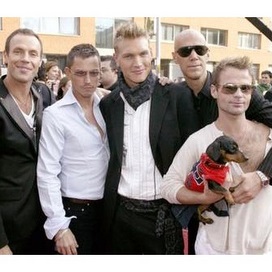 Reviews
What most obviously distinguishes this from almost all other makeover shows is that it's funny and nice.
Bryan Appleyard
The Sunday Times