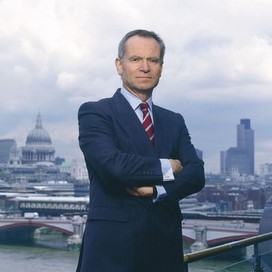 This is the second part of The Clifton Chronicles, Jeffrey Archer's most ambitious work in four decades.

New York, 1939. Harry Clifton arrives in New York under an assumed name – Tom Bradshaw – and is at once arrested for first degree murder. He stands accused of killing his brother.

When Sefton Jelks, a top Manhattan lawyer, offers his services for nothing, penniless Harry has little choice but to accept his assurance of a lighter sentence. After he is tried, found guilty and sentenced, Jelks disappears, and the only way for him to prove his innocence would be to reveal his true identity – something that he has sworn never to do in order to protect the woman he loves.

Meanwhile, the young woman in question travels to New York, leaving their son behind in England, having decided she'll do whatever it takes to find the man she was to marry – unwilling to believe that he died at sea. The only proof she has is a letter. A letter that has remained unopened on a mantelpiece in Bristol for over a year.

In Jeffrey Archer's epic novel, family loyalties are stretched to their limits as secrets unravel, and the story moves from the backstreets of Bristol to the boardrooms of Manhattan.



Rights
Audio Rights
Available
The audio rights are handled by Alice Lutyens.
Film Rights
Available
Contact Lily Williams for more information
Translation Rights Sold
Bulgarian
World
Bard Publishing House
Chinese Complex
Taiwan
Spring Publishing
Italian
World
HarperCollins Italia
Media