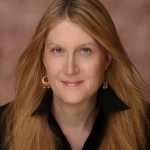 Jennifer Finney Boylan
Adult and children's novelist, non-fiction writer and screenwriter
Biography
Jennifer Finney Boylan is a bestselling author and screenwriter who has spoken widely about managing change and about the importance of friendship, family, and courage. A three-time guest of the Oprah Winfrey Show, Jenny is best known as the author of the memoir She's Not There. While the subject matter - Jenny's change from male to female - may strike some as controversial, audiences all around the country have been consistently won over by Jenny's exuberance, humor, and optimism.
She has been awarded the Lambda Literary Prize as well as a Fellowship from the Pennsylvania State Council on the Arts. She received a standing ovation from an audience of 7500 at the New Jersey State Theatre (part of the "Smart Talk" Women's Lecture Series) , and has also spoken on issues of love, change, and loyalty at Dartmouth, Cornell, Wesleyan, Duke, Amherst, Vanderbilt, Columbia, Bucknell, Dickinson, Ohio State University, Georgia State, and many other venues, from Salt Lake City to Atlanta.

She is a consultant and cast member for I Am Cait, the docu-series about Caitlyn Jenner that debuted on the E! network in July of 2015 and also served as a consultant to the Amazon series Transparent.