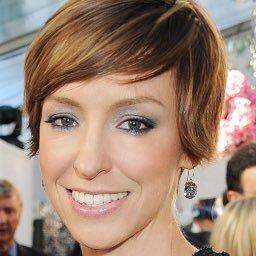 Jo


Elvin

You Magazine Editor and Social Influencer
Jo Elvin is a multi award-winning editor who has launched some of Britain's most successful magazines. She arrived in the UK from her native Australia in 1992, with a two-line CV and loose change in her pocket and slowly worked her way up through the ranks to become one of the country's most respected editors.
She is most well known as the editor in chief of Glamour, a title she launched in 2001 that rapidly became the biggest-selling women's magazine in the UK and Europe. Under her direction, Glamour was a trailblazer - the first magazine in Europe to launch in the innovative 'handbag-size'. Jo also launched two major franchises for Glamour, the internationally-renowned Glamour Women of the Year Awards, which in its 14 years, attracted every A-list you can think of to its London stage. She also created the Glamour Beauty Festival - the world's first 'beauty theme park', in a successful venture that has been rolled out to three other countries.
Before Glamour, Jo was the editor New Woman and the launch editor of Sugar magazine, another title that exceeded the 500k sales mark and became an instant, market-leading hit.
She is a regular on our TV screens, having been a presenter for celebrity interviews and fashion commentary for This Morning and Lorraine. She is often called upon for expert opinions on a range of subjects and as such has appeared as a panellist on shows such as The Apprentice: You're Fired. She was also a judge on the E4 show The Great British Hairdresser, co-hosting Abbey Clancy and hairdresser James Brown.
Jo is a entertaining and inspiring keynote speaker and particularly loves motivating young people to overcome their fears and just go for what they want in life. Her writing has been published widely, including in The Daily Mail, The Observer, The Evening Standard and The Independent.
She is also the host of the hit podcast, Is It Just Me, where Jo and her co-host James Williams, together with a celebrity guest, pick over the hilarious social hang-ups we all have. Guests have included Dawn French, Luke Evans, Frankie Bridge and Graham Norton to name a few. The podcast has had over 1million downloads to date and regularly tops the itunes Arts chart.
Jo's social footprint is strong with over 150,000 across Twitter and Instagram and her hashtag #clothesmyhusbandhates has struck a chord with her followers and spawned its own universe.
Jo recently took the helm as the editor in chief of You magazine, the glossy magazine from the Mail on Sunday. With a readership of 2 million a week, it is the most-read women's magazine in the country.