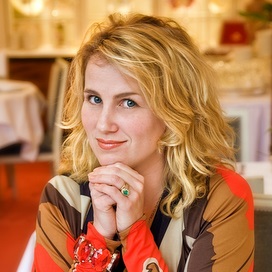 Joanna Rees
Novelist. Joanna also writes under the pen name Jenna Ellis.
Biography
Joanna Rees, aka Josie Lloyd and Jo Rees, is a bestselling writer of twelve novels, including rom-coms, blockbusters and big- hearted adventures such as
Come Together
,
Platinum
and
A Twist of Fate
. With nearly twenty years of writing experience, Joanna regularly teaches creative writing in schools and libraries and runs a successful novel-editing business noveleditors. com. She also records regularly for Radio Gorgeous.
Based in Brighton, Joanna is married to the author
Emlyn Rees
with whom she has three daughters. They have co-written seven novels, including the Sunday Times number one bestseller Come Together, which was translated into twenty-seven languages and made into a film. They have written three bestselling parodies of their favourite children's books, including
We're Going On A Bar Hunt
and The Teenager Who Came To Tea as well as a light-hearted activity book encouraging people to stop being addicted to their technology called Switch It Off.
Joanna is always delighted to hear from readers, so please visit her website www.joannareesbooks.com. She's also on twitter @ joannareesbooks
Twitter
Go and see The Hair Show by the fabulous @RobertAuton if you possibly can. @EmlynReesWriter and I loved it. Really… https://t.co/t6A1t8SloV

RT @AugustusPrew: Wanna watch a really funny film?? Well @chubbyfunnyfilm came out this week so do yourself a favour and watch it! Very pro…

@chubbyfunnyfilm Watched it last night. Loved it. Great job. Well done. Touching, funny and very real. Will recommend to all.