theatre
Role John Merrick Sheffield Crucible
The Elephant Man is the true story of John Merrick, hideously deformed by an unknown disorder who becomes the darling of the Victorian glitterati after his rescue from a freak show.

Joe Duttine played the title role of John Merrick in Ellie Jones's production at The Sheffield Lyceum.
Media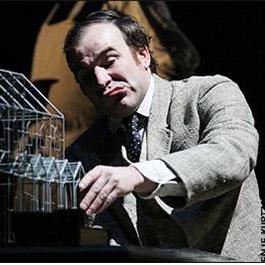 Reviews
But this is Joe Duttine's evening for recreating Merrick's gentle and disarming manner when fate has dealt him such terrible and painful disability. His performance is truly charming.
Lizzie Loveridge
Curtain Up