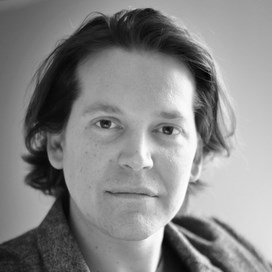 Joe Shrapnel
Writer for film and television
Biography
Joe Shrapnel read English at St. Anne's College, Oxford, where he edited the magazines The Word and Isis. After graduating with his master's degree he worked for two years as a development producer at World Productions, before moving into writing.
As a freelance writer he has developed single drama and series television in the UK, and feature films in the US. In 2008 his short film The Tonto Woman was nominated for an Oscar for Best Live Action Short Film.
Since 2005 he has collaborated on screenplays with Anna Waterhouse and the pair wrote the released film Frankie and Alice, directed by Geoffrey Sax and starring Halle Berry and Stellan Skarsgard.
Race, their screenplay based on the true story of Jesse Owen's journey to the 1936 Olympics premiered in the US on 19th February 2016.
CV
TV
Writer & Creator
Series co-written with Anna Waterhouse based on the John Madden character created by Rennie Airth
Mainstreet Pictures
for
BBC
In development
Writer
Producer
Chris Clough & Jake Lushington
Starring
Clive Russel
Lucy Whybrow
Drama about a cab driver at the end of his shift who helps a woman in distress
Producer
Jolyon Symonds and Joel Ransom
Starring
Aiden Gillen
Eddie Marsan
Natashca McElhone
David Morrissey
Rewrite of the three-part thriller series for Sky One
Theatre
Writer
Theatrical adaptation of Jane Campion's film starring Kate Winslet and Harvey Keitel