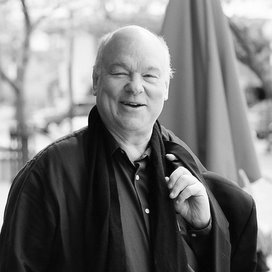 John


Baxter

Novelist, biographer and non-fiction writer
John Baxter is a renowned novelist, lecturer and broadcaster as well as a highly acclaimed film critic and film biographer. His subjects have included Woody Allen, Steven Spielberg, Stanley Kubrick and Von Sternberg.
He has also had a lifelong passion for book collecting, which led him to write a best-selling memoir of his life as a collector, A Pound of Paper, in which he also explores the exploding market in first editions.
In his enchanting memoir, The Most Beautiful Walk in the World (May 2011), John remembers his year-long experience of giving "literary walking tours" through his beloved Paris, where he has lived since 1989.
Saint-Germain-des-Pres: Paris's Rebel Quarter, a fresh look at one of the City of Light's most iconic quarters, was published by HarperCollins in 2016.
Baxter's upcoming book, A Year in Paris, draws upon Paris's literary, cultural and artistic past to paint an affecting, unforgettable portrait of the city. It will be published by HarperCollins in April 2019.