book
| Non-Fiction
| 2010
An A to Z guide of contemporary theatre practice by world-renowned director John Caird.
Theatre Craft is an all-encompassing, practical guide for anyone working in the theatre, from the enthusiastic amateur to the committed professional. With entries arranged alphabetically, Theatre Craft offers advice on all areas of directing, from Acting, Adaptation, and Accent to Sound Effects, Superstition, Trap Doors and Wardrobe. Enlightening and entertaining by turns, the celebrated director John Caird shares his profound knowledge of the stage to provide an invaluable companion to anyone creating a play, musical or opera. Whatever the theatre space – the backroom of a bar, a studio theatre, or the biggest stages of the West End or Broadway – this authoritative volume is an essential reference tool for the modern theatre practitioner.
Internationally renowned theatre director John Caird has directed and adapted countless productions of plays, operas, and musicals for the Royal Shakespeare Company, London's National Theatre, in the West End, and on Broadway—from Les Misérables and Nicholas Nickleby to Hamlet and Peter Pan.
Rights
Kate Cooper manages the translation rights for Theatre Craft
Media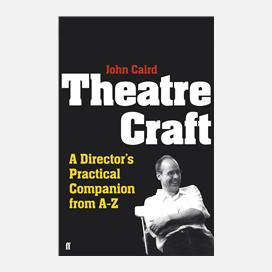 Reviews
This book is written with such humour and common sense that I may have to carry it around with me all the time.
Judi Dench
John Caird's book is ample evidence of his skill, sensitivity, and good humour. Every young director should have a copy to hand.
Simon Russell Beale
John Caird is the most generous of mentors-delightful and delighted by the people around him. A director gifted with musicality, rigour, wit, and good grace.
Fiona Shaw