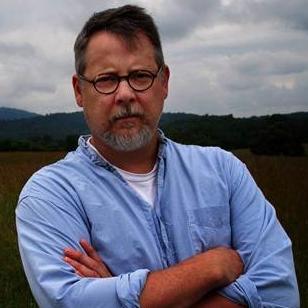 Born and raised in New Orleans, John Gregory Brown is the author of the novels Decorations in a Ruined Cemetery; The Wrecked, Blessed Body of Shelton Lafleur; and Audubon's Watch. A new novel, A Thousand Miles from Nowhere, will be published by Little, Brown in 2016. His honors include a Lyndhurst Prize, the Lillian Smith Award, the John Steinbeck Award, and the Louisiana Endowment for the Humanities Book of the Year Award. He is the Julia Jackson Nichols Professor of English at Sweet Briar College and lives in Virginia. He and his wife, the novelist Carrie Brown, have three children.

John Gregory Brown is a writer I've long admired, and A Thousand Miles from Nowhere is his best book yet, a marvelous depiction of one man's stumbling journey from despair toward a hard-won redemption.
Ron Rash
on A Thousand Miles from Nowhere
A soulful musing on art, love and sanity, and on art's power to redeem. A beautiful, haunting novel.
Tom Franklin
on A Thousand Miles from Nowhere