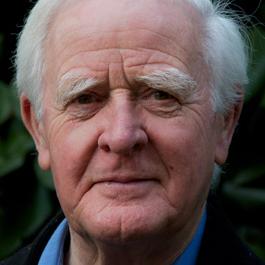 book
Fiction
UK
Penguin
(Ed. Mary Mount)
US
Penguin
(Ed. Kathryn Court)
Canada
Penguin
(Ed. Nicole Winstanley)
If a decade of diplomatic life had taught Toby Bell one thing, it was to treat every crisis as normal and soluble.

A covert counter-terror operation codenamed "Wildlife" to be mounted on the Rock of Gibraltar. This one is right off the books. The target codenamed "PUNTER". Our boys on land, the American mercenaries by sea. Kit Probyn, Foreign Office upright veteran with a safe pair of hands and no previous experience of the dark arts, to be the Minister's eyes and ears on the ground. His "red telephone".

Toby Bell, rising Foreign Office star and the Minister's Personal Private Secretary, has been kept out of the loop. Why? Whispers of private armies, bounty, dicey intelligence, corporate wars.

A disgraced Special Forces Soldier who took part in "Wildlife" delivers a message from the dead. The worlds of Toby Bell and Kit Probyn collide. If the only thing necessary for the triumph of evil is for good men to do nothing, at what point do these two good men become guilty bystanders?

A Delicate Truth is a furiously paced story of moral dilemma, personal guilt, bold action and unexpected love.
Rights
Kate Cooper manages the translation rights for A Delicate Truth
Audio Rights
Available
The audio rights are handled by Alice Lutyens.
Film Rights
Available
Contact Nick Marston for more information
Translation Rights Sold
Catalan
World
Edicions 62
Chinese Complex
World
Ecus Publishing House
Chinese Simple
Mainland China
Shanghai Translation Pub. Ho.
Croatian
World
Profil International
Dutch
World
Uitgeverij Luitingh-Sijthoff
French
World
Editions Du Seuil
German
World
Ullstein Buchverlage
Greek
World
Harlenic Hellas
Hebrew
World
Kinneret Publishing House
Italian
World
Mondadori Arnoldo
Japanese
World
Hayakawa Publishing Inc
Korean
World
Random House Korea
Marathi
World
Saraswati Publishing
Norwegian
World
Cappelen Damm
Portuguese
Portugal
Dom Quixote Publicacoes
Portuguese
Brazil
Distribuidora Record
Romanian
World
RAO International Publishing Company
Russian
World
AST Publishers
Serbian
World
Evro Giunti Publishers
Spanish
World
Plaza y Janes
Swedish
World
Albert Bonniers Forlag
Turkish
World
Kirmizi Kedi
Media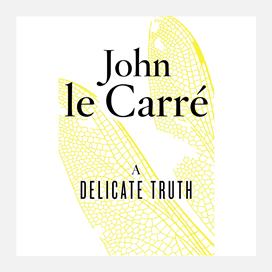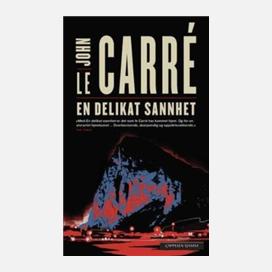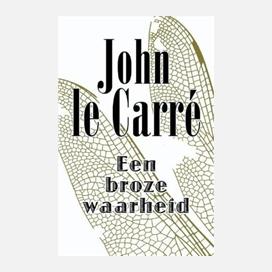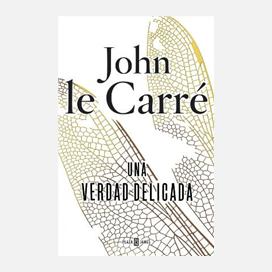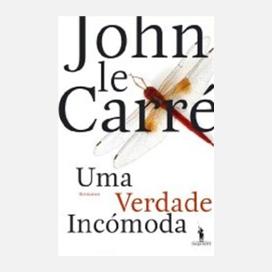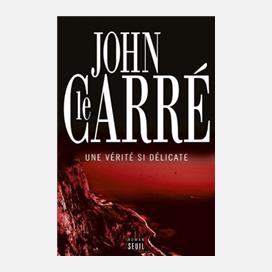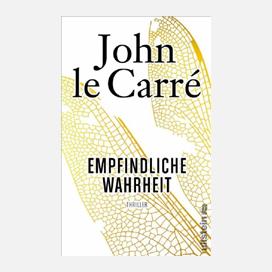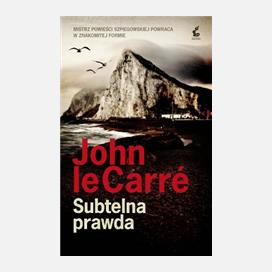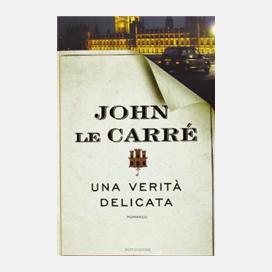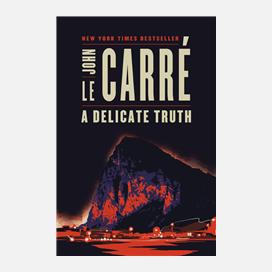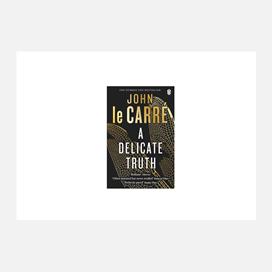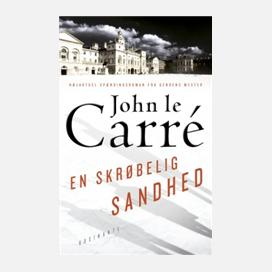 Reviews

Above all he is a gifted storyteller who, even at a ripe old age, continues writing books that are not only impeccably composed and stylistically excellent, but that also matter. This man has a lot more to write.
De Standaard

An excellent political thriller and at the same time the author's own revenge fantasy.
NRC

Witty dialogues, short and accurate characterizations full of biting humour...What a delightful book.
De Twentsche Courant Tubantia

A unique writer has written another brilliant book.
Het Parool

A merciless analysis of social abuses, moral questions, including the responsibility of man as an individual, a full range of strong characters, pure, intense, brilliant suspense, excellent use of language; a formidable indictment of the misuse of power, in a literary wrapping.
deVolkskrant

Back on his own turf the old master writes as well as ever.
Vrij Nederland

Le Carré is back at full power with a book that draws on a career's worth of literary skill and international analysis Mark Lawson
The Guardian

This new novel displays the mastery of the early and the passion of late le Carré. It is exquisitely narrated, in two time frames that slowly merge. He remains as deeply English in nuance, observation and message as ever, and more perceptive about post - 'war on terror' Britain than many lesser writers. Robert McCrum
The Guardian

A writer of towering gifts... le Carré is one of the great analysts of the contemporary scene, who has a talent to provoke as well as unsettle. Ian Thomson
The Independent

The bewitching nuances of Le Carré are all there, for this is writing of such quality that – as Robert Harris puts it – it will be read in one hundred years. Le Carré was never a spy- turned-writer, he was a writer who found his canvas in espionage, as Dickens did in other worlds. The two men deserve comparison. Geoffrey Wansell
The Daily Mail

In A Delicate Truth, le Carré's 23rd and best novel in years, he has finally nailed his new target, telling a thrilling story of government cover-ups, personal conscience and public duty. Jon Stock
The Telegraph

Most writers I know think le Carré is no longer a spy writer. He should have won the Booker Prize a long time ago. It's time he won it and it's time he accepted it. He's in the first rank. Ian McEwan
The Telegraph

Resolutely keeping potential action sequences just offstage, le Carré focuses instead on the moral rot and creeping terror barely concealed by the affable old-boy blather that marks the pillars of the intelligence community.
Kirkus Reviews Starred Review Full Review

This is vintage Le Carré and highly enjoyable. He is the master of the tightly crafted, interlocked plot, with characters who blow smoke, cause trouble and have chaotic affairs. John Gapper
The Financial Times Full Review

With A Delicate Truth, le Carré has in a sense come home. And it's a splendid homecoming . . . the novel is the most satisfying, subtle and compelling of his recent oeuvre.
The Times

The perfectly paced, exquisitely cynical style that is le Carré hallmark.
The Sunday Times

John le Carré has lost none of his ability in skewering the murkier foibles of the British Establishment. A tale of deception, greed, betrayal and ultimately, revenge . . . it is not until the last few pages that the full three dimensions of the plot are thrillingly revealed.
Country Life

A Delicate Truth from John le Carré deserves an absolute 10. The latest thriller of an author in perfect form.
ABC (CULTURAL)

le Carré's talent shows his capacity to portray, with great talent, his era through novels of espionage. But, above all, he has shown, again and again, a moral maxim which has been crucial: we can always choose between Good and Evil. Even in the most difficult times, the right decisions can be made.
EL PAÍS

As always, le Carré writes a fluent prose and leads the reader to an inevitable and distressing climax.
El Cultural

The latest and emotive novel from John le Carré A Delicate Truth is the return of the great Master of espionage and suspense, with intrigue and amazing results.
MUNDIARIO

A Delicate Truth is a new demonstration of le Carré's capability to build stories and characters. And, above all, it shows all the things that we want to ignore in the world (…) this is one of his greatest books.
BABELIA (EL PAIS)

The narrative dominoes fall with masterly precision... As ever, le Carré's prose is fluid, carrying the reader toward an inevitable yet nail-biting climax. Olen Steinhauer
The New York Times