book
| Fiction
| 2012
UK & Comm →
Penguin
(Ed. Louise Moore)
What happened to the girl you left behind?

In 1916 French artist Edouard Lefevre leaves his wife Sophie to go to fight at the Front. When her town falls into German hands, his portrait of Sophie stirs the heart of the local Kommandant and causes her to risk everything - her family, reputation and life - in the hope of seeing her true love one last time.

Nearly a century later and Sophie's portrait is given to Liv by her young husband shortly before his sudden death. Its beauty speaks of their short life together, but when the painting's dark and passion-torn history is revealed, Liv discovers that the first spark of love she has felt since she lost him is threatened...

In The Girl You Left Behind two young women, separated by a century, are united in their determination to fight for the thing they love most - whatever the cost.
Rights
Katie McGowan manages the translation rights for The Girl You Left Behind
Translation Rights Sold
Albanian
World
Uegen Publishing House
Arabic
World
Aser Al-Kotob
Bulgarian
World
Hermes Publishing House
Czech
World
Euromedia Group
Dutch
World
Uitgeverij De Fontein
Estonian
World
Kunst Publishers
Finnish
World
Gummerus Publishers
Finnish
World
OY VALITUT PALAT
French
World
Editions Bragelonne
German
World
Rowohlt Verlag
Greek
World
Psichogios Publ Co Greece
Hungarian
World
Cartaphilus
Indonesian
World
PT Gramedia Pustaka Utama
Korean
World
Sallim Publishing
Latvian
World
Zvaigzne ABC Publishers
Lithuanian
World
Jotema UAB
Macedonian
World
Kultura Publishing House
Mongolian
World
Bolor Sudar
Polish
World
Wydawniczy Znak
Portuguese
Brazil
Editora Intrinseca
Portuguese
Portugal
Porto Editora
Romanian
World
Litera International
Russian
World
Atticus Publishing Group
Serbian
World
Vulkan Publishing
Slovenian
World
Mladinska Knjiga
Spanish
World
Penguin Random House
Swedish
World
Printz Publishing
Turkish
World
Dogan ve Egmont
Ukrainian
World
Family Leisure Club
Vietnamese
World
Tre Publishing House
Media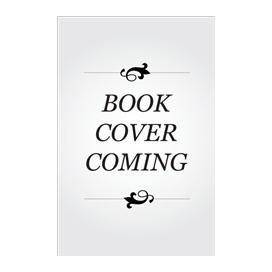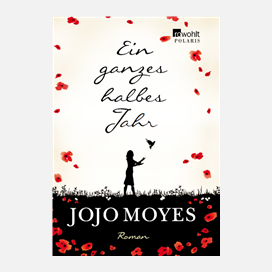 Reviews
This is commercial fiction at its finest...I was glued to its pages throughout.
Irish Times
This is a hugely enjoyable, wide-ranging and believable novel, carefully researched, which takes in all the guilt, betrayal and grand passions occasioned by the First World War and two enviable romances between two impossibly romantic couples, one in the present, one in the past. Beautifully done.
Red Magazine
Can love ever trump greed? At its heart, such questions,
thrumming in the background, add depth to what is an uncommonly good love story.
Donna Chavez
Booklist
Full Review
Liv and Sophie are so real in their faults, passion, and bravery that the reader is swept along right to the end. This one is hard to put down!
Jennifer Beach
Library Journal
Full Review
Lovely and wry, Moyes's newest is captivating and bittersweet.
Rebecca Lang
Publishers Weekly
Full Review
Moyes' books just keep getting better and better
Gail
Ingram Magazine
Full Review
The Girl You Left Behind is, well, impossible to leave behind. In this moving paean to daring, determination and perspicacity, Moyes keeps the reader guessing down to the last hankie.
Elisabeth Egan
Los Angeles Times
Sophie's tale is vibrant and gripping
Robin Michelo
People magazine
Full Review
Jojo Moyes expertly weaves a bittersweet tale in this irresistible novel, taking careful interest in the dark corners that exist within great love stories, and the trickiness of simple happy endings.
Sara Vilkomerson
Entertainment Weekly
Full Review
Moyes writes delicious plots, with characters so clearly imagined they leap off the pages in high-definition prose.
USA Today