The Last Letter from Your Lover
Romantic Novel of the Year Award 2011

book
| Fiction
| 2010
UK →
Hodder and Stoughton
(Ed. Carolyn Mays)
US →
Penguin
(Ed. Pam Dorman)
When journalist Ellie looks through her newspaper's archives for a story, she doesn't think she'll find anything of interest. Instead she discovers a letter from 1960, written by a man asking his lover to leave her husband, and suddenly Ellie is caught up in the intrigue of a past love affair, despite, or perhaps because of her own romantic entanglements with a married man.

In 1960, Jennifer wakes up in hospital after a car accident. She can't remember anything- her husband, her friends, who she used to be. And then, when she returns home, she uncovers a hidden letter, and begins to remember the lover she was willing to risk everything for.

Ellie and Jennifer's stories of passion, adultery and loss are wound together in this richly emotive novel, which is interspersed with real 'last letters'.
Rights
Katie McGowan manages the translation rights for The Last Letter from Your Lover
Translation Rights Sold
Albanian
World
Uegen Publishing House
Bulgarian
World
Hermes Publishing House
Chinese Simple
Mainland China
Guangxi Normal University Press
Croatian
World
Profil International
Czech
World
Euromedia Group
Dutch
World
Uitgeverij De Fontein
Estonian
World
Rahva Raamat
Finnish
World
Gummerus Publishers
French
World
Editions Bragelonne
German
World
Weltbild Verlag GmbH
Greek
World
Psichogios Publ Co Greece
Hungarian
World
Cartaphilus
Icelandic
World
Salka Forlag
Indonesian
World
PT Gramedia Pustaka Utama
Korean
World
Sallim Publishing
Latvian
World
Zvaigzne ABC Publishers
Lithuanian
World
Jotema UAB
Macedonian
World
Kultura Publishing House
Mongolian
World
Bolor Sudar
Norwegian
World
Bastion Forlag
Polish
World
Wydawniczy Znak
Portuguese
Brazil
Editora Intrinseca
Portuguese
Portugal
Porto Editora
Romanian
World
Litera International
Russian
World
Atticus Publishing Group
Slovene
World
Mladinska Knjiga
Spanish
World
Circulo De Lectores
Swedish
World
Printz Publishing
Turkish
World
Pegasus Yayincilik
Ukrainian
World
Book Club, Family Leisure Club
Vietnamese
World
Tre Publishing House
Media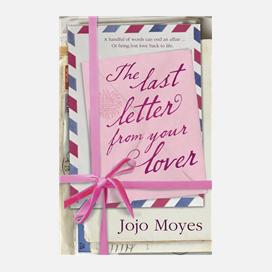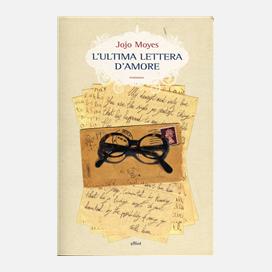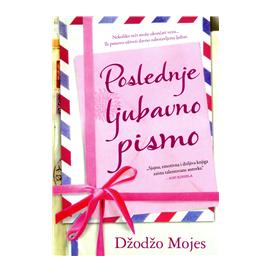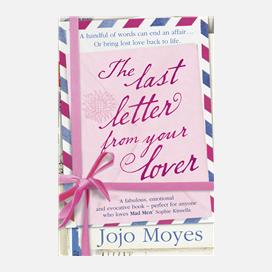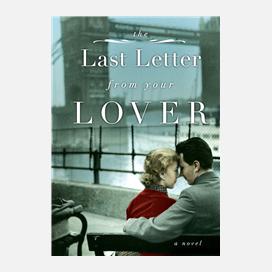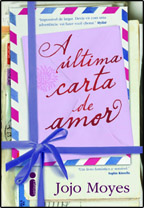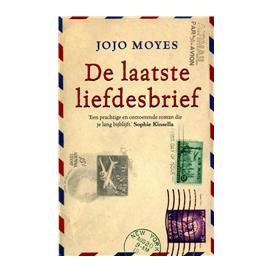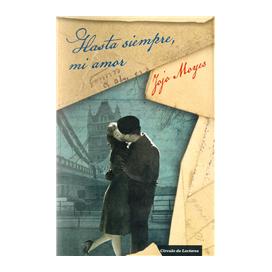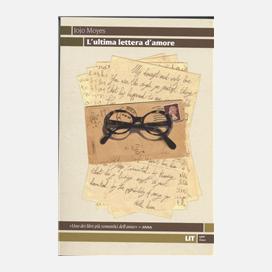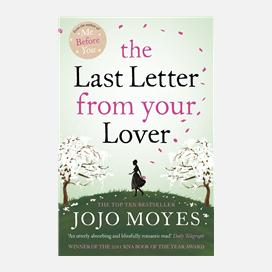 Reviews
An engrossing double love story... The Last Letter from Your Lover offers a captivating tale of missed connections.
Lauren Bufferd
Book Page
Moyes' writing has depth and you find yourself really getting invested in the characters. It's a great read with a satisfying ending.
Hutchinson Leader
Moyes disarms the reader with the normalcy of her voice. Her language is never lofty; she exposes her characters' flaws with the literary equivalent of a fluorescent bulb's naked light.
New York Times
It's everything a romantic novel should be.
Emma Lee-Potter
Daily Express
Full Review
A beautifully written tale of passion, adultery, heartbreak and lost love...it's everything a romantic novel should be.
Daily Express
A prize-winning, cross-generational love story of missed connections and delayed gratification hits a seam of pure romantic gold.
Kirkus
Full Review
The Last Letter from Your Lover would be the perfect start to summer reading, so put it near the top of your list for a day at the beach.
Good Reading
...a fabulous novel that is both laugh out loud funny and heart stoppingly beautiful.
Shape Magazine, Australia
The storyline and writing immersed me completely in another world... This absorbing novel takes the reader on a fulfilling journey.
Courier Mail, Australia
...an absorbing tale of romance and adultery... It will make you laugh out loud or cry on the inside.
Sunday Times, Australia
Jojo Moyes writes with style and restraint, creating a love story with a light touch, but one that will still stir the romantic yearnings of readers everywhere.
Australian Women's Weekly
Lisa Jewell quote

Epic, romantic and completely and utterly brilliant. My book of the year.
Lisa Jewell
Full Review
The timeless romance is achingly moving.
Candis
Two intertwined tales of passion and heartbreak spanning 40 years. Just as fascinating are the real life 'Dear John' letters Jojo collected during her research.
Yours
The best book of the summer . . . a totally unputdownable read but one that should come with a severe warning: this will make you cry buckets on the beach. Beautiful.
Stylist
Two stories brilliantly intertwine in this unputdownable, top-class romantic read. You'll need to have Kleenex at the ready.
Woman & Home
A fabulously romantic tale that should inspire you to scribble some love notes of your own.
Glamour
The novel is perfectly balanced - a real page-turner and impossible to put down.
News of the World
Wonderfully moving and unashamedly romantic . . . Fraught with misunderstandings and packed with emotion, it will have you captivated from the very first page.
Woman
This poignant novel will make your heart flutter.
Heat
Lose yourself in this emotional tale!
Star