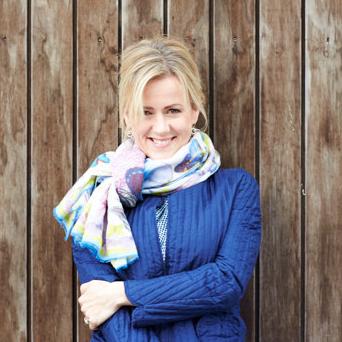 book
Fiction
UK & Comm
Penguin
(Ed. Louise Moore)
US & Canada
Penguin
(Ed. Pamela Dorman)
One single mum
Jess Thomas does her best day after day. But it's hard on your own. And sometimes you take risks you shouldn't.
Because you have to...

One chaotic family
Jess's gifted, quirky daughter Tanzie is brilliant with numbers, but without a helping hand she'll never get the chance to shine. And Nicky, Jess's teenage stepson, can't fight the bullies alone.
Sometimes Jess feels like they're sinking...

One handsome stranger
Into their lives comes Ed Nicholls, a man with a past who is running from a deeply uncertain future. But he has time on his hands. He knows what it's like to be lonely. And he wants to help...

One unexpected love story
The One Plus One is a captivating and unconventional romance from Jojo Moyes about two lost souls meeting in the most unlikely circumstances.
Rights
Katie McGowan manages the translation rights for The One Plus One
Translation Rights Sold
Albanian
World
Uegen Publishing House
Bulgarian
World
Hermes Publishing House
Chinese Complex
Mainland China
Guangxi Normal University Press
Dutch
World
Uitgeverij De Kern
Estonian
World
Kunst Publishers
Finnish
World
Gummerus Publishers
French
World
Editions Bragelonne
German
World
Rowohlt Verlag
Greek
World
Psichogios Publ Co Greece
Hungarian
World
Cartaphilus
Icelandic
World
Salka Forlag
Italian
World
Mondadori Arnoldo
Japanese
World
Shogakukan
Korean
World
Sallim Publishing
Latvian
World
Zvaigzne ABC Publishers
Lithuanian
World
Jotema UAB
Norwegian
World
Bastion Forlag
Polish
World
Wydawniczy Znak
Portuguese
Brazil
Editora Intrinseca
Portuguese
Portugal
Porto Editora
Romanian
World
Litera International
Russian
World
Azbooka-Atticus
Serbian
World
Vulkan Publishing
Slovene
World
Mladinska Knjiga
Spanish
World
Suma de Letras
Swedish
World
Printz Publishing
Turkish
World
Pegasus Yayincilik
Ukrainian
World
Family Leisure Club
Vietnamese
World
Tre Publishing House
Media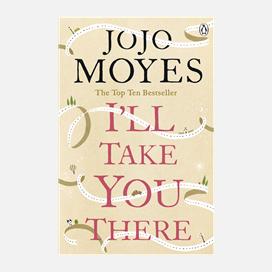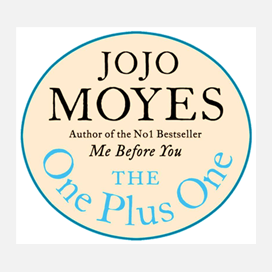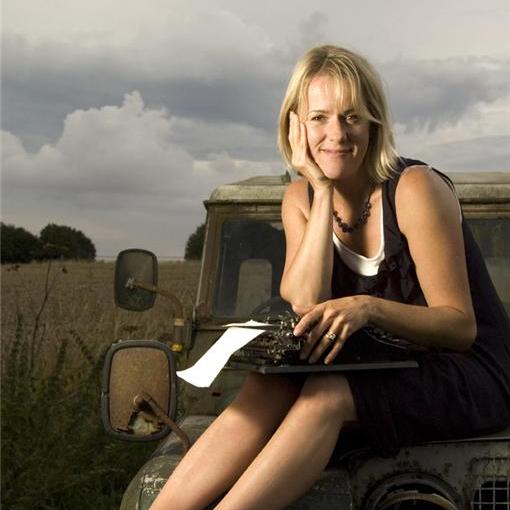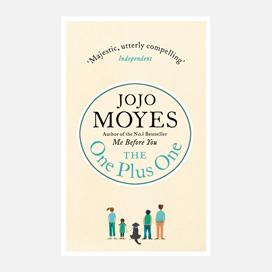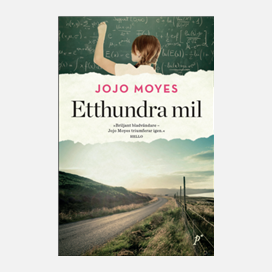 Reviews

Raw, funny, real and sad, this is storytelling at its best.
Marie Claire

These are characters you'll rot for, laugh with, and cry with...Real, life-affirming and poignant.
Ahlan!

A love story, a road trip and family drama all rolled into one brilliant page turner. Jojo Moyes has triumphed again.
Hello! Book of the month

It's a book to both giggle and weep over.
Metro

This is excellent bedtime reading, perfect for warming your heart on a cold winter's night.
Woman

Grab a box of tissues – this packs an emotional punch.
New!

Jojo Moyes is, simply, one of the best storytellers we have. She has an almost unique way of laying modern life open in all its honest, messy and complex glory and showing a real truth about what it is to be us, what it is to be alive.
World Book Night

Summer and Jojo Moyes' delightful novels go perfectly together!
People Magazine

Moyes creates tremendously enticing worlds populated with believable, likeable characters complete with all-too-human flaws and foibles, who are often engaged in extraordinarily testing emotional and practical situations...A beautifully written love story.
Daily Mail

Safety advisory: If you're planning to read Jojo Moyes's One Plus One on your summer vacation, slather on plenty of SPF 50. Once you start the book, you probably won't look up again until you're the last one left on the beach.

Moyes's last novel, Me Before You, was an international hit. Math prodigy Tanzie would probably agree that this follow-up is just as good — maybe even fractionally ahead — in its charms. Washington Post
Full Review

The One Plus One adds up to a delightful summer read.
USA Today

A light-hearted novel that mingles a memorable cast of characters with a road trip that is anything but routine.
Muses & Visionaries Full Review

Light-as-air, exquisitely enjoyable prose that's also grounded in granite-solid technique.
Dallas News
Wryly romantic and surprisingly suspenseful.
People Magazine
Full Review

You'll be rooting for this ragtag group of strivers until the very last page.
Entertainment Weekly Full Review

This book is delightful. Written with humour, wit and tenderness it's Jojo at her very best. The characters carried me with them right through to the end and I really cared what happened. And I cried, a lot! If you don't know Jojo, you must, your life will be richer for it! Santa Montefiore


One Plus One equals one fine novel. With its ensemble cast of skillfully crafted characters...each person's story flows on its own, yet they all meld together into an uncommonly good story about family, trust, and love...Bravo to Moyes for delivering toothsome characters in a story readers will truly care about. Is that Hollywood calling?
Booklist (starred review)

this amazing novel is about more than a road trip; it is about trust, dignity, desperation, and, ultimately, love. Moyes has a remarkable gift for creating balanced, deep characters who struggle to find their own way. With humor, and insight, and an amazing ability to see how personal hitting rock bottom can become, she has written an emotional, rich, and satisfying novel. Highly recommended.
Literary Journal

Quirky and memorable.
Red

Guaranteed bestseller.
Sunday Express

Another sure-fire hit… A beautifully written modern love story from Britain's best contemporary female author.
Sun on Sunday, Fabulous Magazine

Compulsive reading.
Woman & Home

This is the highly-anticipated newest novel from the author of 2012 bestseller Me Before You, and, like that one, you'll need tissues.
Stylist