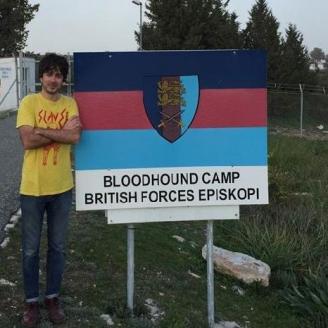 Biography
Jon is a BAFTA winning scriptwriter for film and TV.
Credits include Peep Show, Misfits, Fresh Meat, Babylon and Veep. Current projects include original Channel 4 Drama, Loaded, produced by Hillbilly/Keshet which is currently airing. Jon's new comedy series Avatards is in development with Sam Bain and Jesse Armstrong for Channel 4.
On the feature side, Jon is working with Aardman and has an original in development, Decompression, at Film4 with Warp. His debut feature, Cuban Fury, was produced by Big Talk/Studio Canal and starred Nick Frost, Chris O'Dowd and Olivia Coleman.
CV
TV
Additional Writer
Starring
Tom Ellis
Sarah Hadland
Patricia Hodge
Miranda Hart
Critically acclaimed comedy sitcom starring Miranda Hart
Starring
Robert Sheehan
Nathan Stewart-Jarrett
Film
Writer
An original comedy-drama feature about a group of friends sent to 'decompress' in Cyprus after their time in Afghanistan
Warp Films

In development
Starring
Nick Frost
Chris O'Dowd
Rashida Jones
Olivia Coleman
Comedy feature starring Nick Frost as a former UK Junior Salsa Champion who makes comeback 22 years after his career was ruined by a rival dancer
Studio Canal
Big Talk Productions