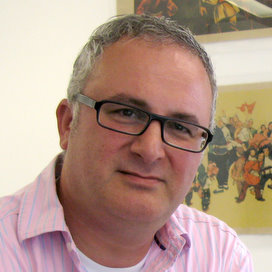 Jonathan Margolis writes for the Guardian, the Financial Times magazine and Time.

He was the co-author, with Jane Walmsley, of Hothouse People: Can We Create Super Human Beings? (Pan 1987) and A Brief History of Tomorrow (Bloomsbury 2000), which analysed the successes and failures of futurologists. He has also written a number of showbiz biographies including Uri Geller: Magician or Mystic? (Orion 1998).

Jonathan's most recent books are O: The Intimate History of the Orgasm (Century 2004) and Mob Log: Scenes from my Mobile (Artnik 2005), a follow up to his Sunday Times column, Random.

He lives in London with the author Sue Margolis and their family.