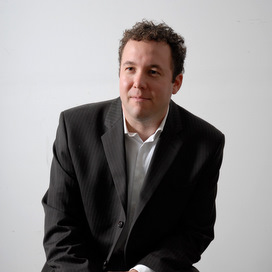 Jonathan


Miles

American novelist and columnist
Jonathan Miles has worked as a blues researcher, bartender, gardener, and journalist, covering everything from the death of Faulkner's bootlegger to the theory and practice of bar fights to the Dakar Rally in Africa.
Now the cocktails columnist for the New York Times and books columnist for Men's Journal, Jonathan's work has appeared, among other places, in GQ, the Oxford American, the New York Observer, and the New York Times Book Review.
His work has been featured numerous times in the annual
Best American Sports Writing
and
Best American Crime Writing
anthologies.
Well, I loved this book. I don't know if it helps you or anyone to delay that assessment,so I won't. Jonathan Miles can write, and here he's written a wonderful book, and there's no one I would not urge to read it.
Dave Eggers
The New York Times Book Review on Want Not
One of the many pleasures of Dear American Airlines is watching Benjamin's and Walenty's stories finally dovetail in a way that's not just philosophically but emotionally rewarding.
Richard Russo
The New York Times on Dear American Airlines
Jonathan Miles has written a novel whose comic moments alone make it a wonderful read, but Anatomy of a Miracle quickly becomes so much more: an intense, and intensely profound, meditation on how an extraordinary event might test the limits of both scientific and religious belief. What a superb writer; what a superb book.
Ron Rash, NYT bestselling author
on Anatomy of a Miracle
Miles possesses a rare and admirable command of structure and style, shifting smoothly from Afghan patrol tactics to Catholic doctrine to neurological science; his sentences are thick with data, wittily delivered.
Kirkus (starred review)
on Anatomy of a Miracle
Cleverly shaped as a journalistic report, and told in a style similar to that of John Jeremiah Sullivan and Ron Currie, Miles' tale offers a nuanced and endlessly entertaining exploration of the age-old debate between faith and reason.
Booklist
on Anatomy of a Miracle