All's Well That Ends Well
theatre
Role Parolles RSC
Often described as one of Shakespeare's least performed comedies, All's Well That Ends Well is directed by Nancy Meckler for the RSC's 2013 summer season.
Jonathan plays the cowardly braggart Parolles. The production received numerous 5 star reviews.
Media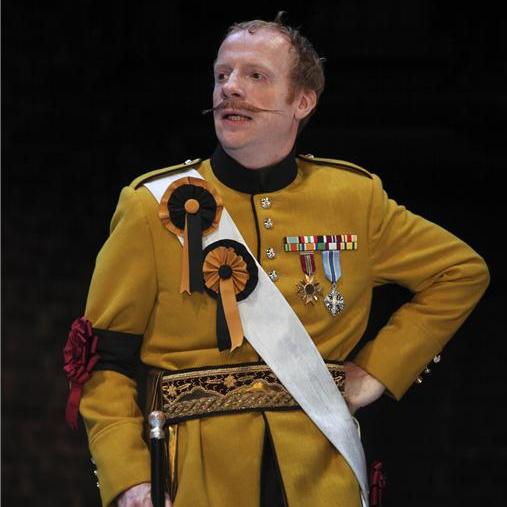 Reviews
Jonathan Slinger delivers a comic tour-de-force as the cowardly braggart Parolles, who clearly has the hots for Bertram. In his mix of caddishness and campery Slinger comes on like a blissful mash-up of Terry-Thomas and Kenneth Williams
Charles Spencer
The Telegraph
Jonathan Slinger plays brilliantly as a closeted gay man hiding behind a fake Sandhurst accent. Slinger's palpable relief when his true nature is revealed, and he learns that "simply the thing I am shall make me live", is particularly moving.
Michael Billington
The Guardian